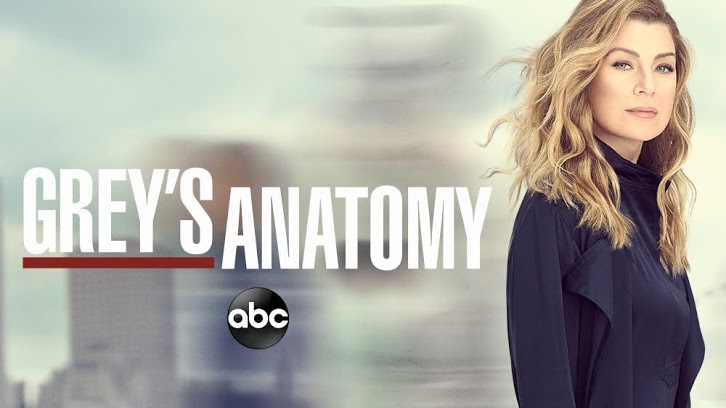 Previously on Grey's Anatomy, Alex and Jo finally got married on a ferry boat, officiated by Meredith after their original wedding venue is marred by a medical emergency. Matthew proposes to April just as Jolex's appointed minister arrives late, and they decided to get married on the spot. Arizona decided to move to New York to make it easier for her daughter Sophia, and also hoping to rekindle things with her ex-wife Callie. Meanwhile, at Grey-Sloan, Teddy Altman arrives unexpectedly and Bailey takes this as a sign and offers her the position of Interim Chief of Surgery as she decided to take some time off after her heart attack. At the end of the episode, we find out that Teddy is pregnant with Owen's baby.
The premiere picks up a day after the events of the finale. When Teddy goes to Owen's house, she is greeted by Betty and when she mentions bay Leo, Teddy is taken aback and flees before she gets a chance to see Owen. This also leads Teddy to rethink her new job offer at Grey-Sloan. Meanwhile, word spreads that Bailey is hiring an interim Chief and naturally, all the attending want to throw their hat in the ring.
Jackson is confused about faiths after he witnessed April practically coming back from the dead and her finding love with Matthew again and getting marrying on at him, as he was someone who did not believe in God. He gets more confused after a certain incidents takes, which also complicates his budding relationship with Maggie, especially after his talk with her leads to a huge misunderstanding.
Meanwhile, Amelia with some help from Koracick realizes that she has feeling for Owen again, but will she tell Owen about them, and does he also feel the some way?
While all this is happening, Alex and Jo are on their honeymoon together discussing their future together, when Jo suddenly has an medical epiphany about an innovation that could possibly change the future of medicine. Which leads to her questioning whether taking a job in Boston was the right move for her career. This results in a rash decision which she soon regrets.
The premiere also introduces 2 new doctors at Grey-Sloan Memorial; Dr. Atticus Lincoln (played by Chris Carmack, who prefers to go by "Link", who is the new "ortho god" and previously as the personal surgeon to the Seattle Mariners. He also brought with him Dr. Nico Kim (played by Alex Landi). The methods of this duo appear quite odd to the other doctors when it comes to treating a patient who was in an accident.
You might be wondering why I haven't talked about Meredith yet. There has been a lot of talks about her character ever since that promo was released which had a scene with her and DeLuca in bed. I am not going to spoil if and how that happens. But I will say this that whatever happens leaves Meredith questioning and thinking about her personal life.
Teasers:
- One doctor comes out as a hero more than once.
- A doctor has a panic attack.
- Meredith gets something stolen from her.
- A mild flirting begins between one of the newbies and someone unexpected.
Grey's Anatomy returns with the 2-hour premiere tonight on CTV and on Thursday night on ABC.