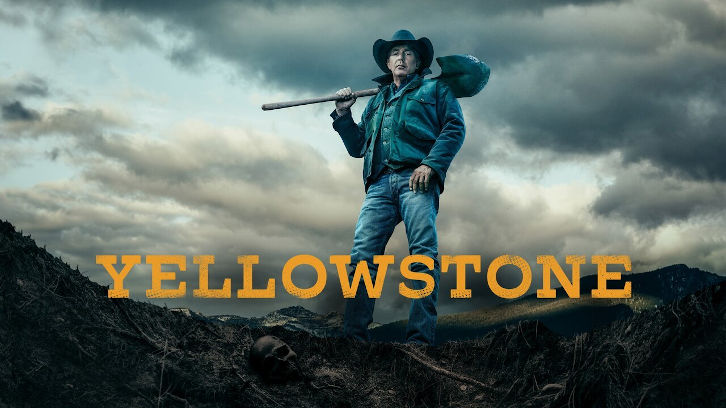 Every week, I sat down and watched the latest episode of Taylor Sheridan's Yellowstone, feeling a mix of curiosity and anticipation. The former comes from how I can't help but view any show or movie in some sort of critical light. I've been reading and writing criticism for long enough that I can't really turn that part of my brain off, and so Yellowstone drew me in as an intellectual exercise.

You see, this show might be the strangest drama to air on television in 2018. It's yet another example of a creator from the film world delving into showrunning, and in this case the results were bizarre. Sheridan's style has proved to be incredibly successful in feature film format, but TV is very different, and over the course of the show's nine-episode first season (entirely written and directed by Sheridan), we watched as he realized that he would have to change his approach to storytelling to fit this new medium, and then watched his attempts to do so.

This resulted in a weird soup of a TV show. The show's bones are strong: it's a family/anti-hero drama set in an interesting world not often seen on TV. It has a good cast, with lead Kevin Costner doing his best work in years as the show's anchor around whom all sorts of craziness revolves. And it has some interesting ideas about land, history, modernization, and legacy. And in spite of all this, long stretches of this show (sometimes entire episodes) will go by without very much happening, as Sheridan would struggle reconciling his attempts to write familial and/or political melodrama with his usual lean, mean, moody style of writing.

What this led to was the actual plot of this season - which revolved around Costner's John Dutton trying to keep his family together and protect his land and power from land developers, politicians, and a local Native American tribe - feel oddly under-cooked in a lot of places. A lot of plot developments and character interactions felt strangely underwritten, in spite of some decent characterization for the show's major players. Much of this was explained by the show's recent finale, which revealed that most of the show's plotting up to now has really been elaborate piece moving, getting characters into place for what may well be a much improved second season.

I've seen some negative reactions to this finale, but in all honesty it might have been might favourite episode of the show since the pilot - which I think might genuinely be excellent. Some will argue that it didn't really bring anything to much of a conclusion, but really, there wasn't much to bring to a conclusion. Instead, what I feel it did was fully crystallize the show and it's conflicts to me in a way that no episode had before (except for the pilot). Now, going into season two, I feel like I see the characters with so much more clarity, as well as the show's ambitions and intentions. There's a great show in here somewhere, and I'm hopeful to see it soon.

There were several points this season where Yellowstone had almost lost me, and then Sheridan would throw in a sequence or moment so out of nowhere and striking and insane that I would be pulled back in, as if Sheridan himself was getting bored with the story, which goes back to what I wrote above about this show maybe being the strangest TV drama of the year. Take for example the third episode's subplot where Kayce (Luke Grimes) and his son come across a van in the middle of the reservation containing a kidnapped girl. Kaycee eventually kills the kidnappers, and the boy is forced to fight off a snake in the meantime. Or for another example, the sequence where Rip (Cole Hauser) stumbles upon some Chinese tourists on the ranch hanging off a cliff. His attempts to save them fail, and they fall to their deaths, only for a bear to emerge immediately afterwards, forcing Rip to shoot it.

It's stuff like this that compelled me to watch Yellowstone week to week. These are the sorts of moments that wouldn't make it into any other show, but because Sheridan is Sheridan, Paramount let him do it, in a way that reminded me of last year's Twin Peaks: The Return. Those things not only stimulated the critical part of my brain and kept me thinking about the show, because it was doing things no other show would think of doing, but they also made me look forward to the show every week, because I had no idea what Sheridan would pull next, but I knew it would be memorable.

And if it wasn't one of many of such moments, it would be beautiful landscape shot, a quiet but powerful piece of characterization or acting, or an expertly blocked and edited scene, that would bring me back, and remind me that behind the show is a creator with a very specific point of view, who has the resources and ability to express it. I'm not sure if the show's issues will disappear next season, or even if they need to, given that the show has been a massive ratings hit (in keeping with the surprise box-office success of Sheridan's films over the last few years), but I'll definitely be watching. I can't help it.