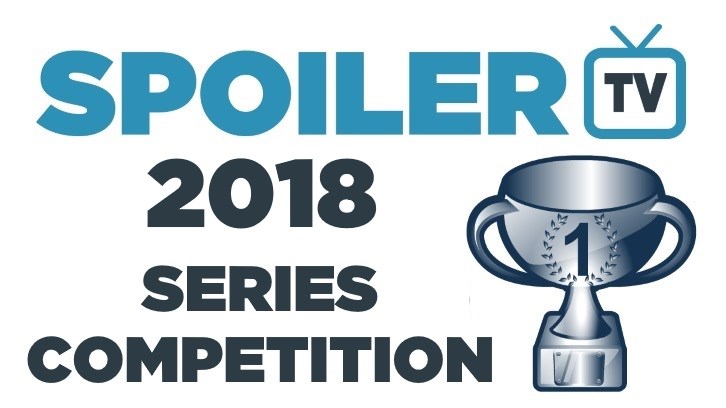 We open day ten with a battle of two ABC shows: LOST and Grey's Anatomy. This should be an interesting contest. LOST finished third back in 2010 — its last year — and finished inside the top ten every year until 2015 and 2016, where it was eliminated in the first round on both occasions. Last time out was a return to some success, coming 11th, and it seems strange to think that a show so beloved could struggle so much. Grey's has also arguably underperformed — three first round exits, including last year, with an absence in 2014. Perhaps today, it can surgically remove the show that led to SpoilerTV's existence.

Poldark was one of last year's debutants, and it really was a woeful start. Just eight shows have finished lower in their first appearance in the competition than Poldark's 62nd, with Downton Abbey (63rd) the most recent to do so in 2016. The bar has been set very low, but the aim is still to clear it. The Expanse will be hoping not to make that list of shows on its first voyage today, especially given that five of the eight have never appeared in the competition since. It seems unlikely The Expanse will achieve either of those, even if it loses today.

A reminder of the rules:

1) Two shows will go into battle in a poll, where after exactly 24 hours, the leading show will win the battle and will progress into the next round. Each poll will open at 12pm ET on a given day.
2) Vote for your favourite and spread the word with your friends & fans.
3) One vote per person per poll.
4) Comment on what you voted for on in the comments below.
5) Have fun. This is a friendly & competitive competition. Please do not start attacking other fans or fangroups in the comments, because this really isn't what this competition is about.


Click here to view the draw in a new window
Don't forget to Facebook, Tweet, and share the poll with your friends! The more people that you get to vote, the better chance your favourites will win!
Remember to check back tomorrow for
Shadowhunters
vs.
The Handmaid's Tale
and
Riverdale
vs.
The Americans
!