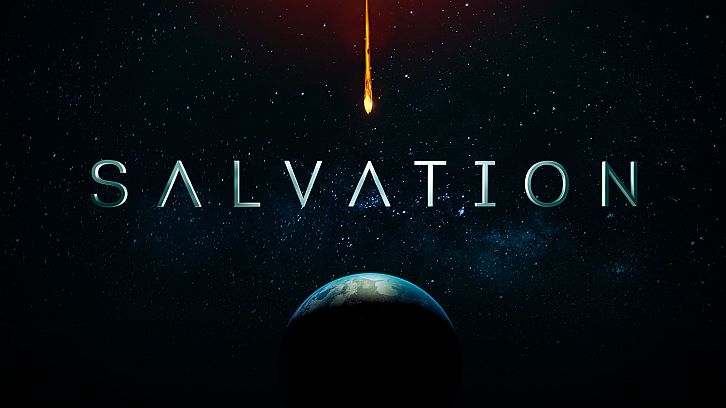 ***Warning- This review contains spoilers


Salvation
. It's a delight and challenge to tune in each week to see what new tricks and twists the writers, producers and actors on the show have for us. Watching their most recent episodes,
The Manchurian Candidate
, and
Prisoners
was like watching a finely tuned chess tournament. Adversaries made countless moves and countermoves as the battle for power continues. One group seeks a moment to breathe and get back to the business at hand – stopping that asteroid from crashing into earth. The new players we learn have their own agenda about who should control the power and what they should do with it.
Congressman Trey Thomason (James Lesure), a former astronaut, who while not approving of the new President's methods does seem to exhibit an amount of respect for Darius. He is also a straight shooter and doesn't hesitate to tell the President exactly what he thinks regardless of whether or not Darius wants to hear it.The other candidate, on the surface seems ideal, Senator Mitch Gitlow played by familiar Battlestar: Galactica alum, Alessandro Juliani. He appears to impress Darius by espousing similar beliefs.
Prisoners
, that in a way she has. Because whatever was in that cup and whatever Bass Shepherd has her believing is certainly creating surprising behavior from her in this episode. So much so that by the end of the episode she does something that forces Darius to revoke her White House security clearance and send the FBI and Secret Service looking for her.
Prisoners
is full of surprises. First after capturing fugitive, Alycia Vertu (Melia Kreiling) who does some of her best work of the series in this episode, Darius makes a deal with the devil by convincing her to help him stop Q17 by hitting them where it hurts, in the wallet. He needs the world's best hacker to help him stop Q17 by not only stopping the group but rendering them powerless by stealing their money. Alycia reluctantly agrees to help and not only succeeds, but then also helps Liam stage a successful launch of the solar sail that's going to be used to try and stop the asteroid. (Yes, the asteroid is still on its way.)
What did you think of The Manchurian Candidate and Prisoners? Share your thoughts in the comments below.