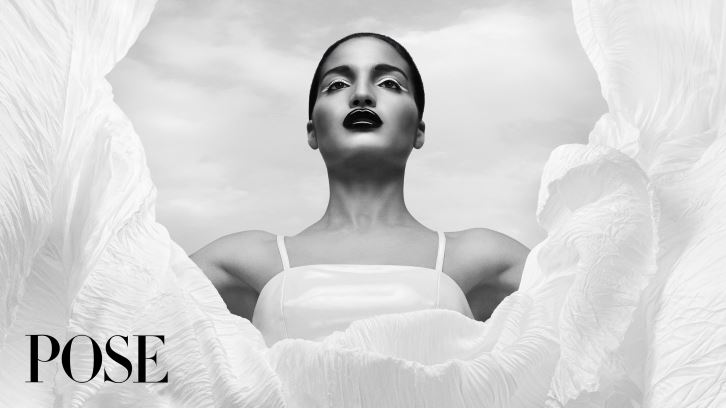 This past Sunday, Pose gave us an episode with multiple story-lines focusing on rule breaking and acceptance. It was sad, touching, and good. Let's review.

Two characters were rejected this week for breaking crucial rules. On one end, Lil Papi (Angel Bismark Curiel) was thrown out of House of Evangelista by Blanca when she found out he was dealing drugs. Things got very heated between them, to the point where Papi got mad at her for acting like she is his actual mother. Papi thinks dealing is his only option to make a living and that there is nothing else for him to do, and since Blanca's made it a rule that her kids should not do anything illegal, she kicks him out. That creates tensions between her children as Ricky was the one to tell her the truth about Papi, and eventually Blanca herself starts regretting her decision, feeling bad about throwing Papi out on the streets. In a way, all Papi wants is to be accepted, no matter his flaws, and he finds that in the House of Ferocity recently created by Lulu (Hailie Sahar) and Candy.
Papi is not the only one struggling with rejection in "Pink Slip," as the other major rule breaker turns out to be Elektra. When she meets up with her lover Mr. Ford after his long absence, the latter is very disappointed to find out that Elektra had her sex change operation despite his clear request that she remained the same. Because she broke the most important rule of their relationship, Mr. Ford rejects her and sends her away, which puts Elektra in a difficult situation as Ford is her main source of income. She later tries to find a new sugar daddy, but the new man she meets doesn't want her because she is now a full woman. Elektra is therefore like Papi, seeking acceptance for who she really is but unable to find it. In the end, she ends up working at the peep show like Angel did, her only value now seeming to be as an object of desire that isn't looked at too closely.
Speaking of Angel, things got good between her and Stan before it got complicated again. He stayed with her at the apartment, taking of divorce and wanted to be "true." He asked to go to the ball with her, to see her world, but the truth is he can't handle it. At the ball, he feels overwhelmed and uncomfortable. He seemed to be ready to accept to be his true self, but he needs his mask, he needs to pretend to be the good white boy he was raised to be. Stan ends up leaving Angel, presumably to go back to Patty, leaving her with nothing but the memory of him.
"Pink Slip" is the penultimate episode of this first season of
Pose
and continues to show how important this show is and how well it's done. It might very well be the best show
Ryan Murphy and co.
have done in a while.