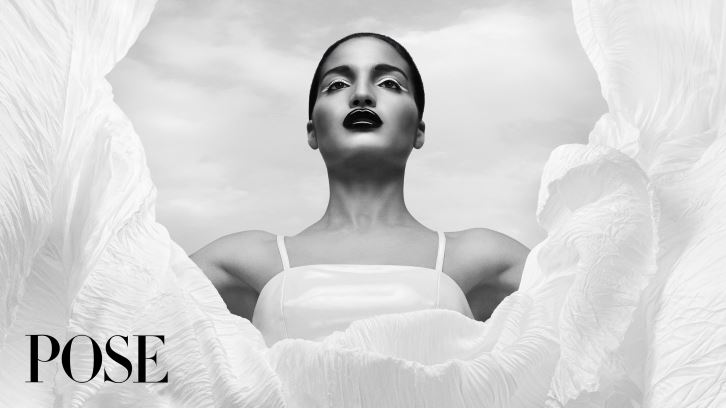 Pose's first season came to an end last Sunday with "Mother of the Year," a finale full of love, community and happy endings. Let's review.

Let's face it, this season was so good, it hardly had anything wrong with it. It was a 10 across the board and deserves all the trophies to fill up Elektra's little wagon. Speaking of Elektra, "Mother of the Year" opened up on her and her miserable situation: working at the peep show and sleeping in the streets. Luckily for her, Blanca comes to the rescue and pushes Elektra to accept that she needs help. These two characters have been through a lot of ups and downs this season and it was very nice to see them make peace in this finale, from Blanca helping Elektra turn her life around and find a respectable job to her helping Blanca win a challenge against House of Ferocity at the ball.
That House is cause for concerns. Blanca is worried about them adding a lot of members really fast and being a true adversary at the ball. But the House of Ferocity is not what she is focused on because, as usual, Blanca spends most of her time caring and providing guidance for her children. So she comforts Angel's broken heart, telling her she trusts her to take over Evangelista when she'll be gone (therefore finally telling one of her children that she has HIV). Blanca also tries to help Damon decides whether he should go on tour with Ricky for a hip musician or continue to work on his craft at dancing school. And finally, she even helps Pray Tell get back into the dating game by giving him a hot bartender's number. Blanca is there for everybody, and that's what ends up getting her the trophy of Mother of the Year at the end of the episode.
A lot of good things happen for the characters in this season finale, and most of them get happy endings (aside from House of Ferocity which ends up rather humiliated - especially Candy - and Stan who pretty much loses everyone). Lil Papi returns to the House of Evangelista and new members also join it. Relationships either blossom or renew, and there is a lot of joy and heart emanating from the show.
Pose
is definitely a must watch of this summer, a breath of fresh air and a very touching representation of the LGBTQ community that for once focuses on the notions of building a community and being there for each other than struggles and depressing situations. These characters are full of hope and love, and that's what makes this show so powerful.