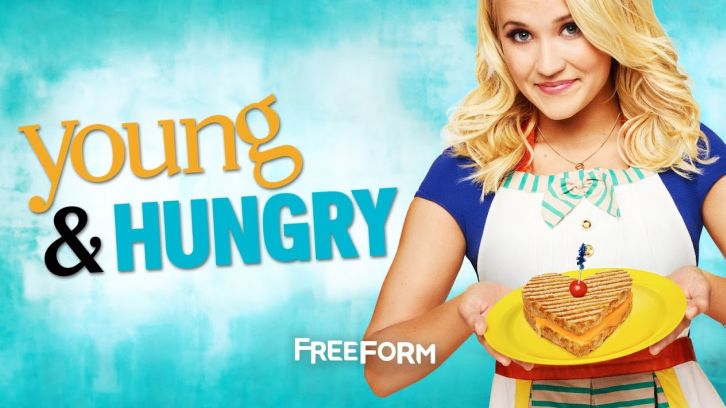 In this week's double episode of Young and Hungry, Josh and Gabi continue to be besotted with each other when it comes to their budding relationship, but growing pains may cause problems for them when it comes to communication, and the honeymoon period may well be over.


In
'Young & Communication'
, Gabi wants to spend more time with Josh than he's willing or wanting to, and so begins the elaborate excuses in order to get out of spending every second together. In typical comedic fashion, it isn't long before he's caught in his lie, but instead of confessing to it, he instead goes along with elaborate schemes that Gabi orchestrates in order to out his lie. That communication sure is going well for them.
In the episode's secondary plot, Yolanda tries to hit on Josh's new neighbour, tWitch (who also guest starred on fellow Freeform show
Famous In Love
). The episode's idea of communication leaks over into this plot as well, and even though most of the episode is dedicated to Josh and Gabi's plot, Yolanda's scenes are definitely mined for their comedic potential.
In
'Young & Handsy'
, Gabi is worried that the spark is gone between her and Josh due to a few nights of them not having sex. She believes the spark is gone, he's no longer attracted to her, and essentially that their relationship is already over. Instead of talking to Josh about how she's feeling, Gabi turns to Sofia for advice, which seems a little strange considering the episode just before it centred around the lack of communication in their relationship.
Elsewhere, Elliot and Yolanda go to devious and extraordinary measures in order to secure Bruno Mars tickets, Josh works on a new app, and Sofia earns extra money working as a driver for a ride-share company.
Young & Hungry airs Wednesdays at 8pm on Freeform. Are you enjoying Josh and Gabi together so far? Do you think the show is still on form after the year long hiatus? Let me know in the comments.