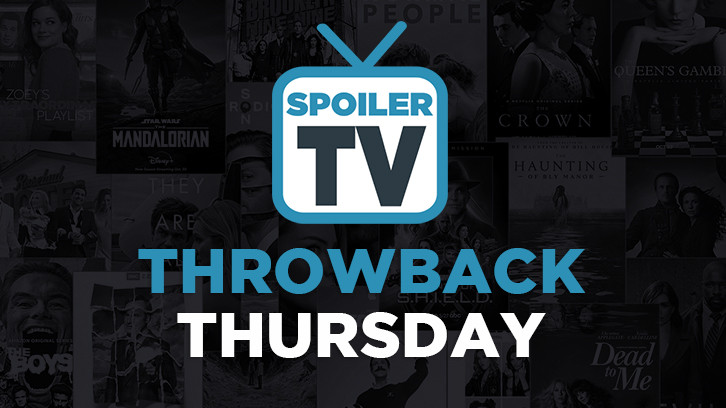 The Wire 3.11 "Middle Ground" - Review:
Us, motherfucker
."
"
Us, man
."
Much of my Summer last year was spent watching
The Wire
for the first time and it was one of the greatest experiences of television that I had ever underwent (especially when combined with following it up with
Twin Peaks
later in the year). Without question, the show was the most realistic police drama that I had ever seen and was in no small way responsible for my large culling of procedurals that I watched that Summer, as they all fall short when viewed in comparison to this drama. And
Middle Ground
, the eleventh and penultimate episode of its third season, directed by Joe Chappelle & written by George Pelecanos from a story by David Simon & George Pelecanos, might just be the show's finest hour, although that is highly debatable given how consistent the show can be.
I covered
Twin Peaks
in my last Throwback Thursday article and combined with
The Wire
it's been a fantastic experience revisiting these two shows. On the off chance that you haven't watched future seasons of
The Wire
, this isn't going to be spoiling future seasons in this review. But there's no getting around the main principal twist of the hour, in the form of Stringer Bell's death. Stringer Bell, played by Idris Elba, was one of the main powerhouse performances and central characters in the show, and his death left a resounding impact on me when I first saw the episode. His scene with Avon was super powerful, with the dialogue being a fantastic example of how great this show is:
Imagine if I had the money that I had now man, I could've bought half this waterfront property, god damn it
."
Avon: "
Nah. Forget about that for while, man, you know, just dream with me.
"
Stringer: "
We ain't gotta dream no more, man. We got real shit. Real estate, that we can touch
."
The whole hour had the feel of a Greek Tragedy, with the multiple betrayals happening left right and centre. As anyone who's watched
Game of Thrones
will know, HBO has no qualms about bringing their A-Game to the table in the penultimate chapter of the season. Perhaps the greatest thing about Stringer's death is how sudden it is, he doesn't get a big speech, a big farewell, being cut short mid-speech when he's eventually accepting of his fate simply get on with it after he works out what's going on. He's a smart man - he's going to work out like this is something is going to happen and that there's no way out of it.
It's interesting that both Stringer and Avon know what they've got planned for one another. Stringer's out to get Avon who expects that Stringer will be taken care of at the same time, and although there's the declaration "It's just business" in their final scene together, using the same, often-repeated line, the consequences of this decision are profoundly felt. It's so appropriate for Stringer to be killed off in one of his own buildings that he had planned to remodel, and everything about it just feels so well executed.
It's hard to believe
Middle Ground
is the first Emmy nomination for
The Wire
ever - this show knocked it out of the park in Season one and two and remains one of the most criminally overlooked shows by Awards voters ever - but it was better late than never as the voters picked a fantastic time to finally get their heads in gear. It's the episode where all the major storylines of the hour come to a head - to the point where the actual season finale almost feels like an epilogue - and you know something is special when you could probably get away with listing the opening sequence alone between Omar and Brother Mouzone as one of your favourite TV scenes - and that's before the episode even properly begins. I love the scene's shots - calling back Leone's epic westerns of old, among them,
The Good, the Bad and the Ugly
, and the simple but effective conversation between both characters sets the stage for
Middle Ground
in epic fashion.
Rather than go in all guns blazing, the subtler approach of
The Wire
's
Middle Ground
builds on multiple smaller character moments to put together a greater, collective whole that really shines. Its layered, multi-character centric drama allows for some deep, powerful dialogue-heavy moments that really stand out. There's nothing else quite like it in the history of television, and it's highly unlikely there'll ever be something like this again. Flawless.