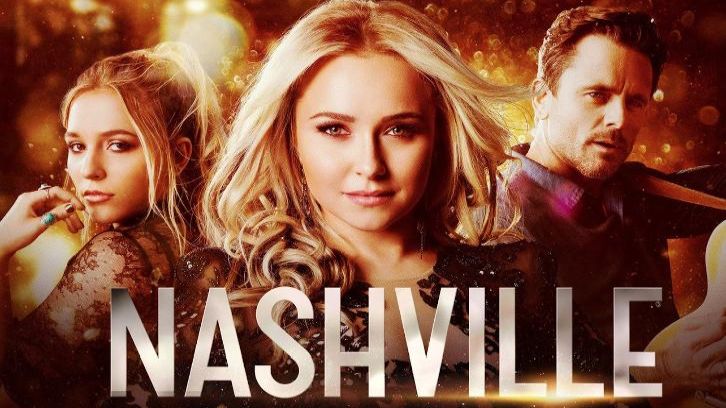 "No Place That Far" is another wild ride, and not necessarily in the good way. The focus of this episode has rightfully returned to Juliette, yet her story is both frustrating and rewarding. We are still spending way too much time on her involvement with the cult, but at least the character is back in fighting form. The previously catatonic superstar has been replaced by the fiery diva we know and love, which is the best part of the episode. As for the worst, well it's a toss-up between Maddie's love life and the whole mess of a love triangle, mostly because it focuses heavily on Alannah. Yes, it's just another typical day in Nashville where fans will be left unsatisfied.


For those who have been griping about Hayden Panettiere's lack of screen, your weeks of frustration have finally come to an end, as Juliette is front and center in "No Place That Far." Per the episode synopsis, Juliette discovers that Darius's Movement isn't the happy utopia that it seemed to be – which was obviously to the entire world except her – and when she demands to leave, they won't let her. What's ironic about this plot is that Juliette finally starts to see the Movement for Coherent Philosophy for what it truly is, but I still don't think she realizes she has joined a cult. She just seems to think a certain event, while unconscionable, just points to a specific issue within a certain sect of people, as opposed to trademark cult tactics. When the higher ups essentially prevent Juliette from leaving, she realizes something is deeply wrong, but again, I don't think that light switch has gone off yet. It's like the answer is staring her in the face, but she can't see it yet. At least she's finally realized the Movement for Coherent Philosophy isn't the supporting and nurturing environment she thought it was. I really don't think I could have watched six more episodes of an indoctrinated Juliette before it finally clicks in the series finale. While I can't reveal too much else about the plot, it's pretty obvious what's the driving force behind her wanting to leave: She's pregnant. Yes, the writers have thrown in an 11th-hour pregnancy twist to try to salvage Javery, despite having destroyed the relationship beyond repair. As we've established Avery is a stand-up guy, and as such, he will most likely get back together with Juliette once learning she's expecting. Despite him telling Alannah he's been burned one too many times by Juliette and now knows better, he's still going to go crawling back when Juliette reappears. Whether you ship Avery with Alannah or not – and to be clear, I don't – I really don't want the series to end with Avery being forced back into a toxic relationship, just to placate the Javery fans. Avery deserves better than Juliette, especially after all the crap she put him through in the first half of season six. What I'd like to see is for them to find a way to co-parent as friends, but I doubt that will happen. From the looks of things, Avery definitely won't be getting a happy ending.
Speaking of Avery, for those of you who thought he and Alannah were going to pump the breaks on their newly minted relationship, well you, and I, were both wrong. According to the synopsis, the emotional connection between Avery and Alannah doesn't go away. So even though both are fully aware just how much them being together hurt Gunnar, they continue whatever it is they are. Avery, at least, had the decency to consider Gunnar's feelings last episode, but Alannah completely disregarded them. Yes, she and Gunnar were only sleeping together, and to start dating someone else after ending things with Gunnar is fine, but the part that bothers me is the someone else is Avery. She may be tired of always having to consider other people's feelings, but they're all in a band together, not to mention Gunnar and Avery are best friends. I not really familiar with the Bro Code, save from
How I Met Your Mother
's version of it, but I'm pretty sure there's some sort of violation is the whole mess. I mean, Avery and Alannah started whatever they are, just hours after she and Gunnar called it quits. And then there's the whole not dating your ex's best friend, right? I guess what I really hate most is how she's getting between the Gunnar/Avery bromance. One of the best parts of the series has watching these guys become best friends, and I would hate for some girl to ruin their friendship. I mean, have the guys learned nothing from the whole Scarlett mess, but I digress. So with the tension in the band too much bear – no shocker there – Alannah leaves and signs with Shiny New Records. So apparently her meeting with Brad last episode didn't mean she had officially left the band, but this episode sees her leaving and signing with Shiny New Records. Why you ask? Well, apparently the tension was too much to bear, though I'm not sure I entirely believe that. She just swoops in, causes all this drama and then leaves the band high and dry. I mean she's the source of the band's problems, and yet she ends up getting a record deal out of it. She's been in Nashville for all of five minutes. What kind of karmic justice is that? For those in the back, it's not.
Some stray thoughts:
- There's also a Maddie plot this episode that is essentially the same as every other one this season. We have Twig developing feelings for Maddie – no surprise – and we have her shutting him down – no surprise again – even as their friendship deepens. It's the same old story, just this time shifting the focus to Maddie and Twig with Jonah in the background, as opposed to the other way around.
- Along with Alannah leaving the band, The Last Highways deal with the fallout of Gunnar learning that Avery and her are sort of together. What this really means is several scenes between Gunnar and Avery where stuff happens that I wish I could discuss but can't.
So hit the comments below to let me know your thoughts. Why can't Juliette see the truth about Darius's Movement even though it's staring her right in the face? Is Alannah the worst? Will Gunnar and Avery be able to work it out?