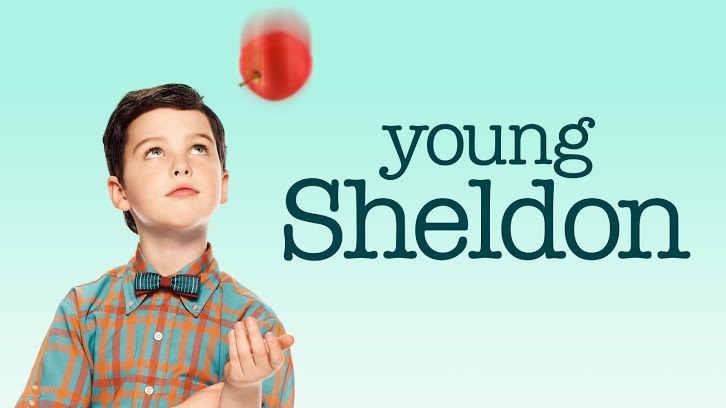 The season finale of Young Sheldon's freshman season finds mee maw in the midst of a love triangle and Sheldon rooting for Dr. Sturgis!

Guest starring Wallace Shawn and Richard Kind as Connie's devoted suitors.

The past few weeks have seen Sheldon being terrorized by the Sparks's dog and nurturing his first pet, Fish Cooper, attending his first college class and playing matchmaker for mee maw and his professor, Dr. John Sturgis.

He is quite obsessed with his and mee maw's future with Dr. Sturgis...but does the Cooper family REALLY need another genius?

Well, mee maw and the quirky Dr. Sturgis have hit it off famously. But Sheldon can not help worriedly pondering their situation, wondering if he should go congratulate them after their first 'sleepover.'

And when mee maw's ex, furniture extraordinaire Ira Rosenbloom, comes-a-calling she decides it'll be fun to play the field.

Discovering mee maw leaving for her date with Ira, Sheldon is quite dismayed. Those binoculars of Sheldon's have got to go!

But, to her surprise while on her date with Ira, mee maw realizes that she's actually falling for Dr. Sturgis. Ira does not take it well. After he's done sobbing, he decides to fight for Connie with a bouquet of a new dining set.

In what has become one of my favorite segments of this show, Mary, George and Connie sitting around the kitchen table discussing the latest in their lives, mee maw admits that she's falling in love with the sweet Dr. Sturgis. Sheldon bounds into the kitchen, declaring his own love for Dr. Sturgis.

Also, Ira and John start a lovely new friendship even though Ira vows not to give up his fight for Connie.

But, mee maw's had enough of the binoculars and people not respecting her privacy. Sheldon comes up with a brilliant idea: drafting a contract. Number one on the list is NO MORE BINOCULARS!

It's the perfect solution. And in a beautiful peek into the future, Jim Parson's voiceover of adult Sheldon speaks of the importance of contracts in his life: with his friends, with his wife and with his...children! I was crying...

This show walks a wonderful line between the viewer's knowledge of the Cooper's history from TBBT and the vision that the producers have for the immediate future of these characters...not perfectly, but who needs perfection?

This cast hits their marks and I've come to have a real affinity for them; even Missy. Annie Potts can do NO wrong and Zoe Perry kills it as young Mary Cooper. I would love to see her and her IRL mom, Laurie Metcalf, both vying for EMMYs in the Fall.

It was a marvelous freshman season and I can not wait to see what happens next...