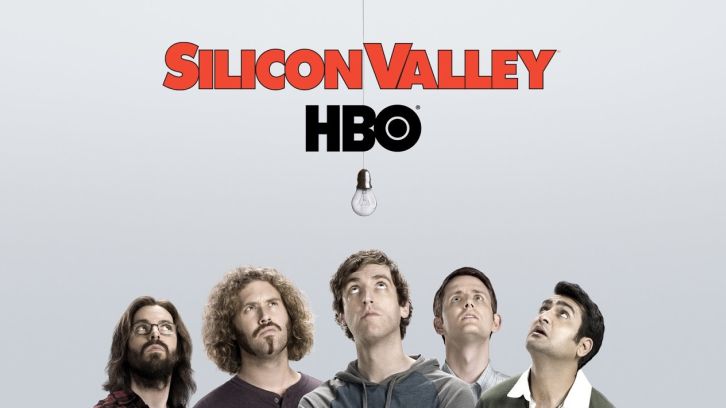 Silicon Valley 5.07 "Initial Coin Offering - Review:
Directed by Mike Judge & Written by Clay Tarver

Silicon Valley ventured into Cryptocurrency this week as Pied Piper was were right on the verge of getting their funding for Series B, which they needed to launch ahead of Jian Yang's rapid advancements that he's taken over the last few weeks. It was interesting to see Gilfoyle come out so hard in favour of Cryptocurrency, arguing that although it's a risky move, it would shut Laurie out of the new internet and and not have her in a position where she could fire Richard from his own company again. Something also worth taking into consideration is the fact that it's no less a riskier business venture than the new internet that Richard is currently in favour of, and it wouldn't be a pivot in the slightest because they would be working in conjunction with the new internet. Gilfoyle even went one step further and prepared a lengthy powerpoint to try and convince Richard. Because what could possibly go wrong?

It was interesting to see Silicon Valley tackle the crazy world of cryptocurrency, which is something that I have next to no experience in whatsoever. Gilfoyle being interested in this didn't feel forced or out of the blue for the character either, as it's something that has been hinted at in earlier episodes. It takes a lot to turn down a $30m offer of financing from Laurie, but Gilfoyle's gambling on the positive outcomes from this situation being a risk worth taking. Even in a worst case scenario where they don't make back the $30m, they'd still gain control over everything.

Monica's reaction quite simply as predicted, calling Gilfoyle and Richard morons. She explains that there's far more than just the financing that she and Laurie can bring to the table, marketing, staffing, network and regulations, something which Pied Piper have mostly had trouble with in the past. Monica even has a ready made example to back up why Initial Coin Offering is such a bad idea to invest with over her company, and of course, it's Russ Hanneman who's the key example of that, having used ICO to fund all 36 companies and only one has worked out, but even the one that has worked out has had problems of its own, with a flash drive being thrown out into a landfill that now needs to be found as it contains $300 million worth of Bitcoin.

Richard decides to go with Laurie after all after Monica assures Laurie that they won't introduce ads to PiperNet, but then Monica finds out that Laurie is still intent to leave ads on the table despite her promise to Pied Piper, as it would be a fantastic source of income for her. Any episode that pushes Laurie and Monica to the forefront is a good one in my book, they're the two most underutilised characters on Silicon Valley so it was great to see them work back and forth together even if Laurie may still be Monica's superior.

Monica ends up telling Richard not to sign the Series B deal after finding this out from Laurie and now is convinced that ICO is the right approach after being dissuaded by Laurie. She believes that Hanneman failed because he didn't have the technical know-how, and that's something that they have in Gilfoyle, who defends with true passion "medical marijuana, the Biblical Satan as a metaphor for rebellion against tyranny, and motherfuckin', goddamn cryptocurrency". Here we got to see Richard only willing to go ahead with this if Monica worked with him, and it's something that she wants to do, leaving Laurie behind.

Gavin's side-story was a constant source of entertainment this week as he looked for an alternative method of suppliers since Yao has brought Jian-Yang's new new internet and is strong-arming every other company in China into rejecting Gavin. He's horrified when the only country available to him is the United States of America, a former DVR manufacturing plant with skilled workers in North Carolina where the Mayor is desperate to bring new jobs to town. He even makes cuts to try and force the deal through, and that promptly backfires, shutting down the major public services and utilities.

The company's Telsa-obsession isn't going away anytime soon and with Gilfoyle busy, Dinesh now decides that he wants to enter a game of one upmanship with Danny instead after he was humiliated by him last week. At Telsa he is told that he can put $50,000 down for the next Telsa right now and in a few years, he'll have upgraded from "ludicrous mode" to "plain mode". But Dinesh is typically impatient, needing to protect his Telsa superiority so badly that he buys the first seven payments for one buyer.

Maybe in hindsight however, he shouldn't have been so keen to take advantage of the extra income that was potentially promised by the new Series B investment that Richard pulled out of going ahead with. We even saw Monica celebrating with the team over incredibly expensive champagne early on in the episode, where none of them can actually work out the difference, preferring rather than to have a lavish meal, to go home and play Fortnite instead together after agreeing that they should celebrate their success by spending time apart from one another as they spend far too much time together as it is. When asked if there is anything that they are doing that is new to them, only Jared has something to suggest, and is quickly shut down.

Despite Monica taking on her new role and Gilfoyle's expertise, PiperCoin is only at seven cents with a lofty ambition of $68 by next week. It seems unlikely at this point that they're going to meet their target, but then Silicon Valley has never been without deus ex machina before. And now Laurie has joined up with Yao's New Pied Piper! Things are only about to get more intense towards the end of the season. It's interesting to see the two sides forming around us - and Gavin remains the wildcard in this operation. I wouldn't be surprised if Yao and Richard both failed and Gavin ended up the winner in the upcoming launch of the new box - but we'll have to wait longer before we find out which of the three parties comes out on top. Bad news is circling for Richard, and it won't be long before he finds himself under attack from multiple sides. This could very well be the calm before the storm.

Silicon Valley airs its next episode this Sunday on HBO. What did you think of Initial Coin Offering? Let me know in the comments below.