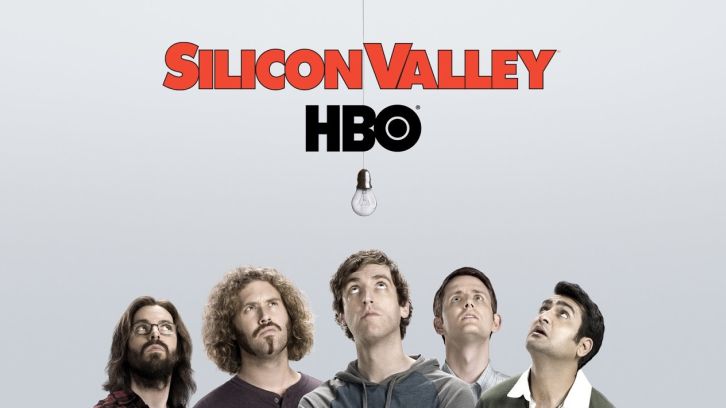 Silicon Valley 5.08 "Fifty-One Percent" - Review:
Directed & Written by Alec Berg

One of the biggest problems that I've had with Silicon Valley so far is that each time Pied Piper finds itself on the brink of success, the rug is pulled out from underneath them and they find themselves back at square one again. As funny as this show gets, its decision to repeat itself and fall into the same trap over and over again gets tiresome once in a while, which is why, Fifty-One Percent felt so refreshing to watch, as we cut forward 2 months into the future to find out that Pipernet's risky venture into Pipercoin hadn't worked out as well as they planned, and not only that, they risked losing control over their free internet completely.

This was actually a surprising twist, the time-jump is something that I wasn't expecting Silicon Valley to pull, even if it was only a short one, and the fact that Richard's dreams apparently had gone up in smoke after a successful start was doing a number on the team, with K-Hole having dropped out of the Octopipers - now turning them into the Septopipers, leaving only seven in their wake that remained loyal. And we're left contemplating whether or not this is truly the end, as Pied Piper is a wreck, the office full of empty chairs and the growing threat of bankruptcy looms large over their shoulders. Dinesh and Richard are sporting beards, but something that Dinesh is quick to spot, PiperNet has gained a large amount of new users, which could be their salvation.

Of course, there's still plenty of minutes left in Silicon Valley and the show hasn't exactly been quiet about the fact that new users does not always mean a good thing, and during celebrations, Monica is quick to bring up the fact that if the users were going up, the coin value would go up as well, and Gilfoyle is on hand to listen. There was more screentime between Gilfoyle and Monica in this episode than I was expecting, and I must admit, I did like the dynamic that the two shared together, and it's fantastic to see that Monica is finally getting more screentime as a key member of Pied Piper.

The reason why the coin value is not increasing is Yao's Chinese company. He's had 40,000 phones manufactured in order to put them on the Pied Piper network, something that Laurie is keen to help with. It's not all what Laurie has been up to in the past few months however, as she's also taken the time to fire Colin from his own company, something that she also did to Richard way back in Season 2. But when Colin comes crawling to Richard to pitch a new game that will reward Pipernet with 80,000 users, entitled "The Gates of Galoo", a side-project that he developed himself, Richard is quick to reject Colin for abandoning him in the first place. "Kiss My Piss", he declares, not holding back. Maybe it's best if Richard left the insult-creating to Gilfoyle.

It turns out that an eighth user on PiperNet is responsible for the creation of extra users, and it is of course involving Jian-Yang, who despite falling out with everyone at Pied Piper, is still on good terms with Big Head. Jian-Yang tells them what he's done in exchange for a room at his house back, finding out that he's less than enthusiastic about his new life. It is revealed to the team that Gavin Belson tried to buy his New-New-Internet, only for him to sell it to Yao instead after receiving a higher offer. By creating the fake users for PiperNet, it would give Yao and Laurie 51% control of the network, the smallest of margins, but it would be enough for them to seize control and wipe out all the competition.

Gilfoyle has a way of stopping Yao from taking control, but he needs time to shut Yao and Laurie out of the network. As a result, Richard is forced to go to Colin for help, but to make matters worse, Colin has headed into the wilderness on his own, camping. Thanks to Dinesh's Telsa that he paid for a co-worker to have earlier in the season, they are able to get there quickly and still have enough time to find him.

As it turns out, Hooli are about to be bought up by Amazon, which will have Gavin out of a job. He goes to Gavin's house - which is completely trashed - he offers Gavin a chance by speaking his language, knowing that Gavin will seize any opportunity to get back at Yao, especially if it means attacking Richard in the process. Gavin gives Richard access to Hooli's boxes to add more users, thus taking it longer for Yao to reach 51%. But in doing so, this has pushed Pied Piper's stake lower than 51% so that Gavin doesn't have majority to implement his patch that would cancel out Yao's team. And of course, because Gavin is Gavin, he seizes another opportunity to double cross Richard. Richard's desperation leads him to sign over all of Pied Piper to Gavin in order to save it, claiming that if Gavin doesn't take Yao and Laurie's deal, he gets everything and Richard loses.

How is Gavin going to say no to that? He signed a paper in order to pull off the deal, but the paper is not all that it seems. "Kiss my Piss", it reads - and it turns out that Richard was stalling all along so that Colin could get back to add his users to PiperNet, thus giving the majority that the team needed to delete Yao and Laurie's users, giving Pipernet total control in the process. At last, after many seasons - Richard has his victory, and is not undone by the end, dancing away in celebration with some ice-cream that Gavin had prepared for a victory of his own.

After the ensuing celebration that follows, the team are introduced to their new offices, a warehouse room at the back of a room that seemed small in comparison. It was a fantastic parallel to the premiere's opener, where Richard introduced the team to a small office at the back of a room. They're moving up in the world once again, to the point where even the government's interested in them. It's a fantastic way to end the season, finally on a positive note, that feels like a really game changing move for Season 6. I liked the use of the shorter episode count, which really helped this show feel more concise overall, and whilst some episodes may not quite have been as new as I hoped they could have been, this season as a whole was a positive step in the right direction, I felt. It's also worth noting that the episode itself could have essentially been written as a series finale too, with the team achieving their goals, whilst also moving onto new things at the same time.

What did you think of Silicon Valley's fifth season finale? Let me know in the comments section below.