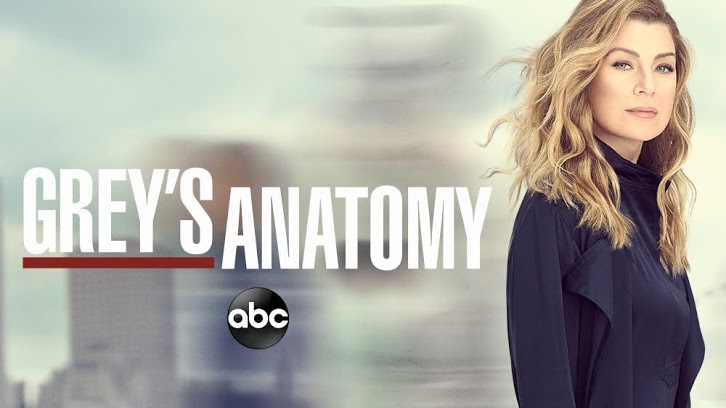 Will a wedding ever go smoothly on Grey's Anatomy? The answer to that seems to be no.

The day for Jo and Alex began very well. The two get ready for their special day when Jo receives a letter of acceptance for a fellowship at Mass Gen in Boston. Alex is beyond happy for her but Meredith not so much. Jealousy seems to set in for Meredith because she knows that Alex will follow his soon-to-be-wife wherever she goes. So, in order to keep Alex in Seattle she offers Jo a job as an attending at Grey Sloan. She eventually explains to Amelia that she worked hard to build a life without Derek or Cristina and now that Amelia is busy with Owen and Maggie with Jackson, she only has Alex left. My question now is, will Jo really leave Seattle with Alex? Something in me says no.

When Jo receives the job offer from Meredith she thinks that Alex put her up to it. But he explains to him that he would never do something like that because he isn't Paul. So, the two make up and decide to escape somewhere where April won't find them for a rendezvous before the wedding begins. Alex kicks down the door of a shed and they disappear inside. They do have time because currently majority of the guests and the minister are missing.
It was pretty hilarious to watch the guest – the surgeons of Grey Sloan – realise that they are at the wrong wedding. So, the team slowly make a break for it leaving behind Bailey and Ben. However, that turns out to be a good thing when the mother of the bride collapses. The two get the mother to Grey Sloan and rush her into surgery but there is a problem; Bailey needs a heart surgeon and Maggie is at the wedding on an island. But just with Bailey's amazing lucky in walks Teddy Altman. With Teddy's return I can't help but think that there will be a love triangle with Owen, Amelia and Teddy.

Back on the Island the guest have finally arrived. However, Jo and Alex are still no where to be seen. They are locked in the shed. But luckily, they manage to find a silver lining even though they just had sex in a shed with a corpse. They're stuck but at least they're laughing about it.

This gives guest the time to get drunk and chat. Jackson and Matthew have found themselves once again together at a wedding and both realise that they need to put the past behind for Harriet's sake. I thought that it was nice to see the two talk and forgive each other for everything that happened. April, Webber and Arizona talk about relationships, how people change after they hurt you and how you need to be open to new opportunities. This is all aimed at Arizona who seems to be falling in love again with a single Callie. I was beyond happy when I heard that Callie was single because it meant that she finally got rid of Penny. After some flirty texts which constantly make Arizona it seems like the two will reunite when Arizona and Sofia arrive in New York City.
Thanks to Meredith leading away a drunk and heartbroken DeLuca, they finally find Jo and Alex and it seems as though the wedding can finally take place. That is until the wedding planner goes into anaphylactic shock after eating a prawn and nearly dies. Luckily the place is filled with doctors and they manage to save her just in time. So, it looks as though there will be no wedding today. But actually, there end up being three!

The first one on a ferry-boat. Maggie gets the great idea for Meredith to become ordained and marry Jo and Alex. The second is back on the island. Matthew decides to propose to April. Arizona walks her down the aisle, Jackson is there and is actually very happy for the couple and with that April and Matthew are married. And finally, the third wedding takes place back at Grey Sloan. Remember the mother who collapsed at her mothers wedding, well Bailey and Teddy make sure that the wedding happens and that the mother gets to see it. So, they wedding takes place in the chapel with Ben livestreaming it for the mother in the ICU. Teddy watches the wedding with the mother and a huge bombshell (which a lot of people actually expected) is dropped on us. Teddy is pregnant. It's an interesting development since Owen and Amelia are beginning to get cozy and are playing family which Owen's foster baby.

Other notes

I'm interested to see how well Teddy will do as Chief whilst Bailey takes a break.

DeLuca kissing Meredith was very, very weird and unexpected.

Amelia is falling love with Owen again or maybe never actually stopped loving him but either way I've never been a fan of the couple and I do hope that will not get back together.

Overall the episode was sweet and a good season finale. However, I personally have major issues with the way that Arizona's and April's exits were dealt with and shown in the episode. Arizona's reason for leaving is a very understandable reason and I have no problem with it however, I didn't feel like I got a proper goodbye with Arizona. Her final scene was at the wedding and we never got to see her say goodbye to everyone. This makes me feel like I didn't get a proper goodbye with the character that I have loved watching over the past 10 seasons. It just didn't feel like a farewell. In the episode we found out that April quit her job at the hospital to "do God's work." This does fit in with April's personality and want to help people but she also loves her job very much and I don't know if April would just quit like that out of nowhere. And again, I did not feel like I received a proper goodbye with her character either.

I am very sad to see the two characters go especially that I personally absolutely love the characters and think they added a lot to the show. Grey's just lost two fantastic characters and one who even made history. I think a huge thank you needs to be said to Jessica Capshaw and Sarah Drew for their fantastic and hard work on Grey's over the past years. They will definitely be missed by many and I can't wait to see what new and amazing projects they move onto next.

Let me know what you thought of the episode in the comments below!