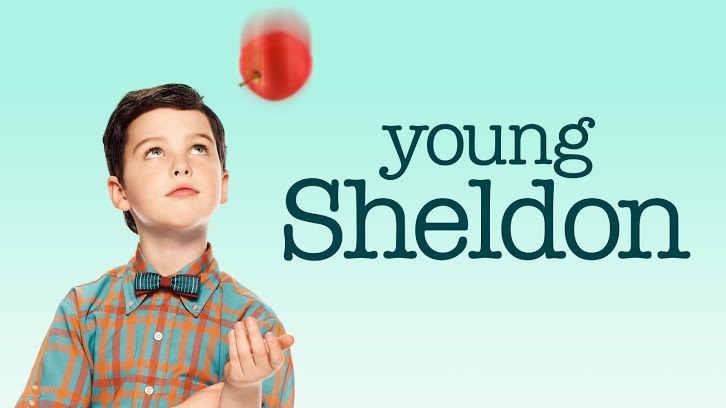 Episode 19 was written by Chuck Lorre, Steve Molaro and Tara Hernandez and directed by Alex Reid; guest starring Wallace Shawn and Michael Cudlitz.

Sheldon feels that he is not being intellectually challenged in high school and heads for his first college class one day a week: Theoretical Physics.

Tiring of his high school classes where he often finds himself lost in daydreams of saving the planet from a crashing satellite, Sheldon decides to audit a class at East Texas Tech.

The class is taught by his genius, professor penpal: Dr. John Sturgis. Sheldon: "he carbon dated the oldest human feces!"

Having to take Sheldon on the hour's drive to college, mee maw meets the sweet Dr. Sturgis and he is immediately smitten. He invites her to join his class where she admits to not understanding one thing that he says.

He invites mee maw to dinner and Sheldon gives a resounding yes! Sheldon has found his future forever work and the perfect mate for his mee maw. Two birds with one stone. But mee maw seems a little hesitant.

In his eagerness to have the professor join their family, Sheldon gives him tips on all things mee maw; her favorite color (purple) and activities: bowling and gambling.

Dr. Sturgis shows up for the date on his bicycle because he doesn't drive. Who does this sound like? And when mee maw offers to drive, he asks if he can sit in the back seat where it's safest. Mee maw answers with a hell no! Well, you can't fault him for trying.

During all of this, Georgie is helping Missy with her third grade grammar homework and they are struggling. They decide to give up but Missy asks if he feels bad about the both of them being 'dumb' compared to Sheldon. They decide to buckle down and learn the work.

They succeed and Missy gets a 100! Georgie is so proud that he hangs it on his bedroom wall. He is a sweetie even when he's begging his parents to let Sheldon move far away. Again, you can't fault him for trying.

Missy and Georgie must share quite a bond, having Sheldon as a brother. It can't be easy.

The date goes better than I expected. The professor is quite charming and at the Mexican restaurant mee maw teaches him how to eat chips and guacamole for the first time.

Just a side note never eat tortilla chips with a fork. It cuts out with both of them laughing...

When mee maw talks to Mary and George about her date, she's the one who seems smitten, calling him funny, honest, quirky and a gentleman. George comments that he sounds a lot like Sheldon. I saw this from a mile away.

And to top it all off Dr. Sturgis sends mee maw a purple bike, basket and all with a big purple bow on it. The gift leaves her with a dreamy look on her face. Not sure where this is going?

In the end, during his new class, Sheldon is lost in the same planet-saving daydream. This time Dr. Sturgis is with him and Sheldon announces that the professor will be marrying his mee maw!

This was so sweet and Annie Potts just quietly steals every scene she's in. She always has! I just hope that Sheldon doesn't get his heart broken...

I've always wondered if Annie Potts's mee maw was supposed to be a smaller character but they realized how awesome she is and expanded the character arc? The cast has fantastic chemistry.

Favorite quotes: Mee maw to Sheldon: "you'd better make a whole lot of money and take care of me when I'm old!"

Sheldon: "daydreams are the perfect playmate, right in my skull."

After being asked how he liked his first physics class - Sheldon: "I think I'm going to do this for the rest of my life."

Sheldon to his mom: "if the professor marries mee maw that will double the number of smart people in our family." Mary looked like
she wanted to take him to task for that, but she didn't...so much patience.