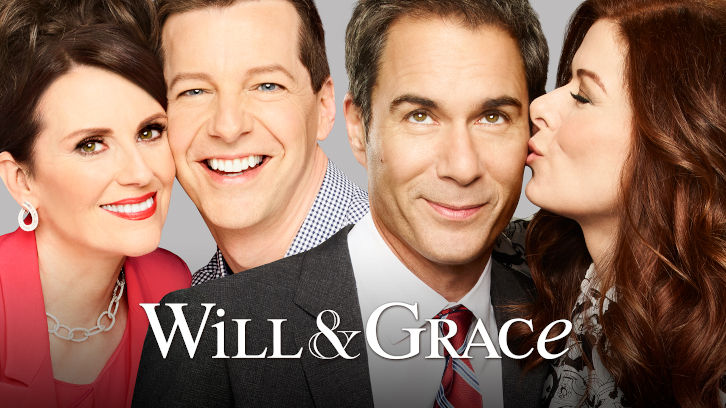 Episode 16 of season 9 was written by David Kohan & Max Mutchnick and directed by James Burrows with guest stars Robert Klein, Blythe Danner and Alec Baldwin.

Everyone is making important, life-changing decisions tonight!

Will has graciously invited Grace's father, Martin, to stay with the couple. Grace retaliates by inviting Will's mom, Marilyn, for a visit because she & Grace are such BFF's, NOT... And Marilyn brings along Will's three beagle brothers; Roger, Paprika and Doctor Silly.

The parents REALLY hit it off and drive their adult children crazy with their constant criticisms, gas and other 'things'. Meanwhile, Jack has escaped to the islands to try to get over Drew. Will he find a new love or be doomed like Selena & Beiber?

Malcolm decides to withhold sex from Karen when she refuses to choose between him and Stan. Malcolm: "I'm tired of being your down-low hoe."

Even 'Lady Snatcherly' can not change his mind. I never knew that it was possible for two people to pleasure each other without even one touch; quite amazing.

A lot happens in this episode and it is wildly funny, as always. You won't want to miss it!

Random thoughts:
Grace does not look like a man to me whatsoever, buns of titanium. And poor Smitty...

It's A Family Affair airs Thursday, April 5 at 9PM Eastern on NBC.