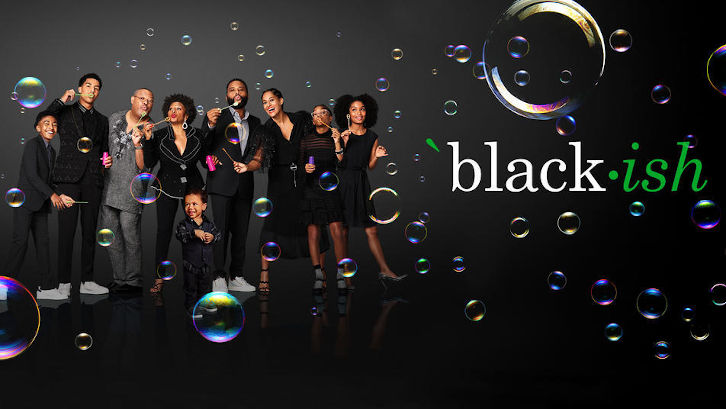 Black-ish gave us an Easter-centric episode for the first time last week with North Star and it was a new opportunity for the show to discuss race, this time through the lens of food habits. As Dre and Bow welcome family into their home for Easter, they realize there was a hiccup in their Holiday system. They usually invite only one side of their families depending on the Holidays, but got mixed up on this one and end with both sides over. The problem is, Dre is not a fan of Bow's family. Well, he likes one of her cousins, but that's about it. Meanwhile, Jack and Diane are impressed by their own cousins and try to follow their influence. They end up refusing to do the egg hunt that Junior planned, which prompts him to believe they have lost their sense of wonder.
The core conflict in this episode surrounds two food-related practices. First, Bow's mother is annoyed to see her daughter fix Dre a plate and convinces Bow that she should not do that. Bow then see Diane do the same for Jack and decides she has to break the cycle: all the men can fix their own plate. Of course, the whole ordeal annoys Dre and he wants Bow's family out. So, already frustrated by the plate thing, he raises another argument during dinner when he notices Bow's white side of the family is eating beets instead of the delicious soul food that was prepared. They argue over what white people like versus what black people like food-wise, and Bow's cousin is fed up with the fact that Dre makes everything about race, which he argues is his North Star. That's when silent cousin Brian decides to make a good point and explain that if he likes beets it's because he has a connection to this food because of his grandmother. Then the issue of fixing other people's plates comes back around and it's Grandma Maybelle's turn to make a point. She explains she used to make a plate for her husband to show him that she loved him even if the rest of the world didn't.
In the end, both sides of the family find some common grounds. It's not because one refuses to eat mac n'cheese at a certain time that they cannot all get along. The kids, for instance, are having a good time, especially when the white cousins are caught "ironically" hunting eggs, prompting Jack and Diane to join them and reclaim the sense of wonder that Junior thought was lost. Dre promises Bow that he will make more efforts with her family, and even if race is his North Star, he seems to find a way to not let himself have bias views on Bow's white relatives. All in all,
North Star
is an interesting episode that plays off Dre's habit to see racial issues in everything, and makes a point of showing that racism isn't at the heart of it all. In fact, it appears that some choices are guided by the heart rather that racial bias, like food preferences.
The following episode,
Black Math
, addressed a different topic. Well, it was about choosing between a black college versus a more diverse one, so maybe we still sticked to the issue of race, but hey, it's
Black-ish
we are talking about. So when Junior is accepted to both Stanford and Howard University, he immediately wants to go to Stanford, which upsets Dre, who wants his son to give his alma mater a chance. It's a historically black university and Dre wishes Junior would see the appeal in that. He ends up telling Bow he wants to take Junior to visit Howard. She accepts and when Junior seeks her help to get Dre to drop the whole thing, she argues Dre pretty much just needs to get it out of his system and tells Junior to humor him. The tour doesn't go very well, and the photography in this episode does a great job as using light to make Howard this sad-looking place where everything is cold and gloomy. Once back in sunny L.A., Dre admits the visit was a disaster and Bow points out that if Junior didn't see the Howard Dre wanted him to see, it's probably because Dre only remembers the good things about his experience there, and not the bad, like the fact that he was isolated from white culture and had a hard time relating to it after college. They both end up agreeing that Junior should go to Stanford but in an interesting turn of event, Junior tells his parents he wants to go to Howard. In fact, he explains that the visit was eye-opening for him and that he wants to experience life in a black college.
Meanwhile, the other characters in
Black Math
, Ruby, Jack and Diane, dabbled in an entirely different subject. When Jack starts making goofy jokes in front of his grandma and siblings, everyone seems to think he is hilarious, which upsets Diane. Because Jack's comedy is sillier than hers, Diane thinks she should be considered the funniest of the two, the one with an actual sense of what is funny. Ruby decides to manage both of the kids' comedic "careers," with Jack going for goofy comedy while Diane works with smart jokes. The whole storyline ends up discussing the nature of comedy and whether people consume more stupid content or smart content, and at first, based on Jack's success it seems like people are more interested in "dumb content" (as Diane puts it). Ruby ends up "firing" Diane because her comedy is too harsh, until the latter finds herself a catchphrase that makes her content more accessible and therefore funnier. If that storyline actually falls a little flat in the end, at least it gave the trio an opportunity to play around with an interesting topic.
What did you think of
North Star
and
Black Math
?