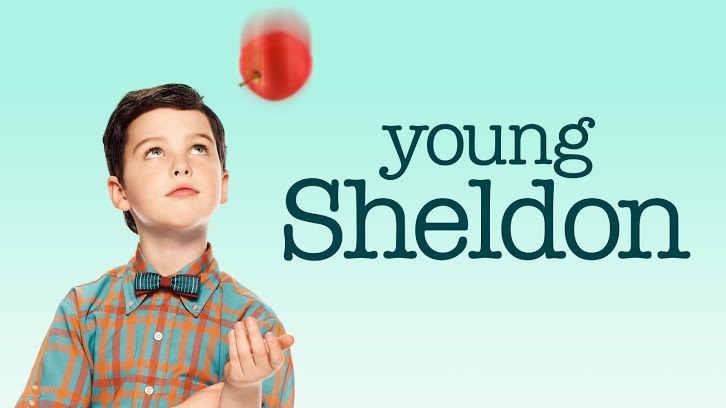 Written by Chuck Lorre and Steve Molaro and directed by Howie Deutch.

Guest-starring Jason Alexander as Medford High's Theater teacher/girl's soccer coach.

Episode 15 of Young Sheldon's freshman season finds young Sheldon Lee Cooper trying to see the brighter side of his school's torturous gymnasium.

One glorious day each year that place where non-athletic hearts go to die is transformed into the science fair!

But, if the competition is between a life-saving display on killer asteroids and a Van de Graaff generator then Sheldon is going to end up with an honorable mention to Sue Ann Ludlow's vacuous win.

His disillusionment with the school system turns Sheldon into a rebel; talking back to his teachers and hilariously taking over the school's speaker system to rally everyone to rebel. Though he only manages to embarrass his father and brother by announcing that the Coopers can't afford cable.

This unexpected loss forces Sheldon to make a rash decision; to quit science. Mary Cooper takes Sheldon directly to his therapist who advises him to find a new passion; while lamenting his own lost dream of being a figure skater.

And Shelly decides to be an...actor.

He immerses himself in all forms of the performing arts; watching different types movies, reading books and self-training. Memaw reminisces about her community theatre days; acting in Oklahoma.

Memaw: "theater people just love to take their clothes off."

Sheldon goes to the school's theater director/girl's soccer coach, Mr. Lundy, and wows him with a reading from King Lear. Sheldon can act, sing and dance. He is a triple threat and earns the lead in the school play...Annie.

George is not happy; asking Sheldon if he can at least wear pants instead of a dress. The father/son interactions are quite touching. There is definitely more to this relationship than Sheldon has ever revealed in The Big Bang Theory.

Opening night finds Sheldon completely overcome with stage fright and when Mr. Lundy can not persuade him to perform, he is forced to take to the stage as the lead, himself.

Jason Alexander, mustache and all, kills it as Annie and looks superb in the wig and dress.

This show is what a sit-com is supposed to be; funny, sweet and purely entertaining. The writing and acting are right on point. I can not even see where Zoe Perry's Mary Cooper begins and Laurie Metcalf's Mary Cooper ends.

And as a big Designing Women fan, I could watch Annie Potts in anything, any day, anytime...

Ian Armitage shines as young Sheldon and the entire cast has terrific chemistry, can't wait for next Thursday!