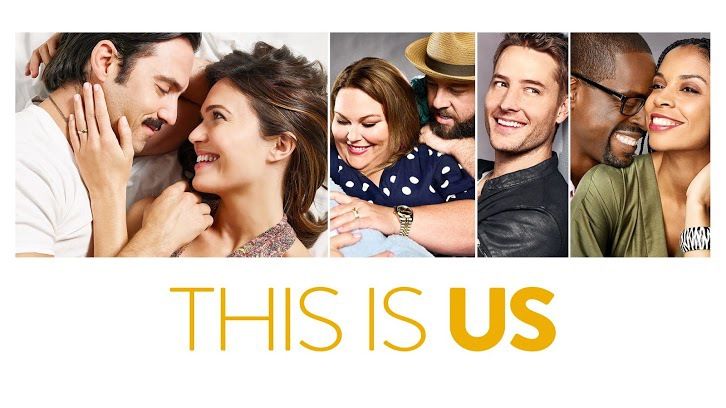 Well, we've made it. Seventeen episodes later, and viewers have arrived at the season finale of This Is Us. Along the way, we've laughed, we've cried, we've jumped for joy, we've cried some more. After last week's character-centric episode, the aptly titled season finale "The Wedding" returns to the usual format of of simultaneously breaking our hearts, surprising us, and giving us the feels; essentially, the same thing viewers have been experiencing since the series premiered. Even though the structure is familiar, it doesn't take away from the remarkable beauty of this episode. There have been so many times where I've sat down to watch a season or series finale and am sorely disappointed, but I'm glad to report This Is Us exceeds expectations. It's everything any loyal viewer could watch in a season finale and a little extra. Besides all the expected twists and turns, there are some quieter moments between Rebecca/Kate and Kevin/Randall that just put it over the top for me. And as teased in the promo, viewers get to see older Jack and Rebecca together, and that is just everything. So now that I've properly hyped this episode, let's dive in.


Besides the obvious wedding drama that much accompany all TV weddings, one thing rises above the rest: Jack. His absence is certainly felt this episode, particularly in regards to Kate. . As all viewers know, Kate took Jack's death the hardest of the Big Three, and not having her dad there at her wedding, just intensifies all those feelings. Having never been married or lost my father, I can't imagine how I would feel on my wedding day knowing my dad wouldn't be there, but Chrissy Metz does a great job at portraying Kate's variety of emotions. We knew this would be a tough day for Kate, but when something involving Jack doesn't go exactly as planned, viewers get to witness Metz's true range as an actor. From Kate spiraling to desperately trying to remedy it and finally finding peace, it's a whirlwind of an experience – and all before she walks down the aisle. Thankfully, she has several people in her corner lean on during these trying times. These are definitely some of my favorite moments of the episode because it's felt like the past two seasons have been building to this, and no, I'm not referring to Kate and Toby's wedding. There's something that happens toward the end of the episode that allows a weight to be lifted off most of our favorite characters' shoulders. Again, it's a smaller moment, but it's those quieter ones that make the series. (As a side note, two of these people also happen to be Kate's wedding coordinators, which leads to several hilarious quips). So after being sort of vague, I will leave viewers with this tidbit. The show does explore a truly classic wedding trope, but it doesn't play out in the obvious fashion. It's just something that makes sense when it comes to the storyline and not at all forced.
While the wedding and ceremony are the main focus of this episode, viewers also see the aftermath from last week's Deja-centric episode. It's not entirely clear how much time has passed, but things have yet to return to normal – or at least return to how they were when Randall and Beth were fostering Deja toward the end. Obviously, Deja isn't having the easiest time adjusting to her new reality, and who can blame her? While Shauna finally made the decision to do what's best for her daughter, the way she went about it just made the situation even worse. I mean, how do you tell a 14-year-old girl her mother has just up and left, without so much as a note or even good-bye. So it's not really surprising that Deja isn't in the friendliest of moods. And God bless Randall and Beth. They are trying to do everything in their power to be there for Deja, which involves putting up with some pretty rude comments, but will it be enough? People can only do so much for someone if he or she doesn't want their help. Randall and Beth are willing to go above and beyond for this girl, but if Deja doesn't want to be a member of the Pearson family, then there's not a lot our favorite power couple can do to change her mind. I'm not saying that's the case, but it's certainly a possibility when we start the episode. By the end of "The Wedding," viewers will have a better sense of whether Deja wants to be part of this family or not. While it seems like things were heading one way, a throwaway comment has the power to turn the tides in an instant. It's also worth noting that no one really has any idea what Deja does or doesn't do because of the remark, but viewers will most likely be wondering what happens next.
This episode also introduces viewers to members of Beth's and Toby's families. Given that Toby is the groom, it wasn't that surprising that certain members were in attendance. As viewers learned in "Vegas, Baby," Toby isn't particularly close to his brother – part of that is due to the age difference – but the audience knows very little about his parents. All we've really learned is that Toby's mom wasn't too thrilled about finding out her son had conceived a child out of wedlock. So if there was any episode to get a better sense of where Toby comes from, this was it. While I can't say too much about who viewers meet and what they are like, I will spoil that I have some very strong opinions about them. There was one scene in particular that made me feel [insert emotion here], and I'll be curious to see what viewers think after watching. As for Beth, we learn a little bit more about her childhood through the introduction of one of her relatives. The way and reason why said relative is introduced and makes sense – it's not like this person randomly shows up to Beth's sister-in-law's wedding uninvited – and based on the final few minutes, it looks like we're going to be seeing a lot more of this individual come next season. Besides interacting with Beth, this person has a touching scene with [insert character here], which allows Beth's family member the chance to simultaneously impart some wisdom and add more to depth to the newly introduced character, as well as a brief interaction with [insert other character here] that opens up a world of possibilities. Was that vaguely cryptic enough?
Some stray thoughts:
- This episode features two games of worst case scenario. One is particularly funny, while the other starts out light but turns somber.
- Viewers will get to see a new time period for the Pearsons this episode. It definitely looks like we'll be coming back to those flashes next season.
- Who else is relieved the series is already renewed for another one? I couldn't take the waiting.
So hit the comments below to let me know your thoughts. What trope does the season finale explore? Where does Deja end up by the end of the episode? Who is Beth's newly introduced relative, and why is he or she going to be sticking around through next season?