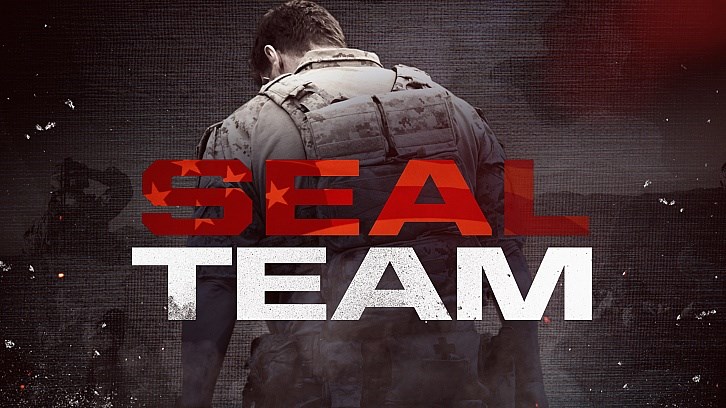 All of Bravo Team has been a little off since arriving in Afghanistan. It makes sense, but it's still a little disconcerting for me. After pushing themselves to find the person who ordered the hit on Echo team the stress cracks began to come to a head in this episode.

It hasn't been my imagination that Sonny has been a tad hostile toward Clay since they landed. Sonny's brief greeting to Stella, while funny, was poorly timed. She was in the middle of an argument with Clay effectively removing Clay's sense of humor.


I didn't expect that of Clay, but, as I said, with the lack of sleep and the stresses of the deployment I suppose I shouldn't have been surprised.
So, the next time Sonny called Clay "New Guy", Clay was ready to fight. Ray expertly deescalated the situation and, as number 2, kept it off Jason's radar.
I am kind of glad that they brought in a new female character as a love interest for Jason. I like Jason and Ellis' working relationship and would hate to see it ruined in some Hollywood style workplace romance.
The scene where Ellis joined the team, as they put away their gear, to ask the guys if Pazir said anything when they arrested him was my favorite in the episode. I liked the camaraderie and humor in the scene.
It made her feel more like part of the team and illustrated why her intensity and drive to catch the people who killed Echo Team feels so organic. Echo Team were her guys too.
But there is enough evidence for them to go after his security chief, a man named Bashir, in an effort to locate Ghani.
Shockingly the security chief is very security conscious, so no drone images. Instead they send Dorri in. (It would fill me with great joy if her official code name is actually "Little Orphan Annie.")
Dorri is sent to the market near where Bashir's mistress lives. She doesn't have to do anything specific; just walk the market and get video of the man if he shows his face. Ray and Clay are undercover as her backup if anything goes wrong.
Unfortunately, one of Bashir's men is horny enough to pick up a lone teenaged boy (as agreed, Dorri is disguised as a boy). Ray rushes to Dorri's rescue, tells the man that "he's mine" and is ready for the fight if it comes.
The confrontation draws Bashir out of his house providing the information they need for the next phase of their operation.
Jason assures him that they're good and ready, but as we've already seen that is not as accurate as Jason wants it to be.
Later, after their well planned op is canceled by the CIA, for political reasons Jason looses his cool. He storms into Ellis' boss's office and goes off on the guy. Apparently, Musa Ghani is a snitch for the DEA.
Ellis got her revenge though. After going off on Jason (he deserved it), she goes to the resident reporter and offers up an interview with Jason (he deserved it) to get him to call his father and call in a favor.
The op is back on, but in less favorable conditions. They have to go in during the day.
Sonny is injured in a mortar blast. Clay has his back though, and of course that puts an end to their argument.
It seemed to me to be a wise decision since, instead of running, they were headed for an RPG and had a line on other members of Bravo Team. Jason kills Bashir and takes Ghani into custody.
In one of those moments that, I imagine, only men will really understand, Sonny lets the members of Bravo team pull the shrapnel from his back. I can only fall back on my stereotype and shake my head. LOL.
All of those involved in getting justice for Echo Team toast their fallen comrades. It's a triumphant night for Jason until Ellis informs him that Ghani isn't the person who put the hit out on Echo Team. He sold the field right after it was destroyed. They did not get their man.
Jason let's the others celebrate. He winds up seeking solace in Amy Nelson's arms.
The focus on how these men deal with the unique stresses of deployment combined with the very specific and emotionally connected hunt tie the action sequences to the to the story in a way we didn't get during the first half of the season.
I didn't expect, when the show started, that I would find Ellis' story so compelling. Her nearly obsessive approach to her quest to catch the person or persons who ordered the hit on Echo Team has me on the edge of my seat. I keep thinking that she's going to crack at some point. I don't mean go nuts or anything.
Blackburn is concerned that Jason was more reckless than he's used to. I keep thinking that Ellis is headed toward doing something reckless. I have a feeling, though, that when Ellis does something reckless, it's going to be more dangerous than facing men with RPGs.
What did you think of the episode?