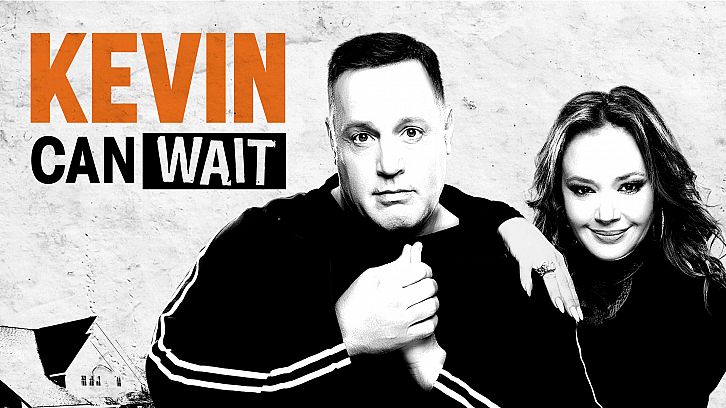 Written by Tom Anderson and Dan Staley and directed by Andy Fickman.

Episode 18 of season 2 involves a love triangle; between Kevin, his neighbor, Wendy and Kevin's true love...food.

Wendy has been feeding Kevin for some time and now she wants more. Though Kevin loves Wendy's cooking, he does not want to date her. But no Wendy equals no food.

Wendy: "what are we, Kevin?" Kevin: "you love making the food and I love eating it."

It's not enough for Wendy and Kevin is 'forced' to take her to a movie. She spends the whole time talking, smelling like old-lady perfume and admiring the shape of Kevin's ears.

Kevin confides in Vanessa and Kendra who tell him: "she is controlling you with food." But after tasting her food, Kendra tells her dad to go for it.

Vanessa actually 'breaks up' with Wendy for Kevin when he can't; Wendy JUST received the ingredients from Sweden for her famous Swedish meatballs.

So, Vanessa tries cooking for Kevin, but her meatballs taste 'like a cat peed on an old cheeseburger.'

While Kevin is trying to wean himself off of the amazing food, Rootger takes his place at Wendy's table. He already has a girlfriend, Flora, but they have an 'open food relationship.'

Kevin is not happy: "treat her well, Rootger, she's good people."

There is a Monkey Fist banquet and Rootger invites Wendy. Kevin decides to sit this one out. Cindy, Mott's wife, is not happy that this is their 'night out,' "it's a ballroom in a Massapequa motor lodge."

Kevin goes to the banquet when he can't stay away from Wendy. Vanessa's jealousy is showing, referring to Wendy as the 'Yoko Ono of Monkey Fist.'

He convinces Wendy that "nobody else will eat your food the way that I eat your food." Wendy: "I'm happy cooking, only for you, Kevin, Swedish meatballs!"

It ends with Kevin and Rootger giving up Wendy's food, for good. They go to a movie, but Rootger pulls a 'wendy' and talks during the movie and admires Kevin's ears. Kevin: "if you touch me, Rootger, I'll beat the crap out of you!"

Random thoughts: Please, Mott take your over-worked, deserving wife out to a nice place on your once a month date, from all of those kids. And, don't take her to a 'work thing.'

Poor Kyle is going in for a sleep study. No one cares. Kyle: "sleep apnea, I teeter between life and death, people!" Hope he's okay. I care, Kyle, I care.

Love every scene with Rootger played by the wonderfully funny Bas Rutten. He tries to convince Kevin and Vanessa that he was so poor as a child that his family couldn't afford toilet paper and that's why he buys so much for the office.

But, he admits that he's just addicted to ordering from Amazon Prime. And he has got to figure out how to download the Uber app. But, he is '#blessed.'

Loved the beginning where Kevin, Kyle, Chale, Goody and Mott are playing darts at Enzo's. Being British, Chale beats Kevin with one dart. In return, Kevin 'accidentally' impales Chale's arm with one dart.

I saw this coming from a mile away, but hearing Chale scream 'like a little girl' was so worth it.

Wasn't too crazy about how badly Wendy was treated. They were just 'using' her for her cooking, not nice. Though, she was kind of annoying; especially after revealing the ending of the movie to Kevin.

Did you think that Vanessa was jealous?