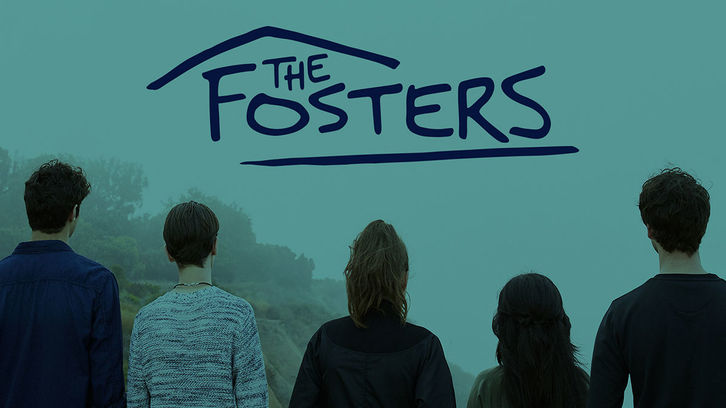 The Fosters airs Tuesday nights at 8PM ET on FREEFORM

Last week on The Fosters we saw Ximena get some breathing room after the judge stayed her deportation and gave her time to fight her case to be able to get DACA. Mariana let go of all the "boyfriends" including Mat which was a little sad to watch. Callie was feeling pretty good about how things went down with Ximena's immigration case, and Jesus had started living a bit again. Stef was still struggling with her anxiety while Lena was the ever supporting wife.


This week's episode titled "scars" we see Jude again; Boy! had I missed him. It feels like we haven't seen him on screen for a long time, but rest assured our favorite young man is back. He is having relationship problems; he is feeling pushed and pulled in many directions, which are leaving him confused. Jude is a smart kid but sometimes he can be naïve, so my hope for him is that he makes an intelligent decision. His mothers also are concerned about what being around Declan is doing to him.
ICE is still prowling around, and following Callie, there is a great scene between her and the ICE agent that wanted to arrest Ximena that I think many people will find surprising. In light of what's happening in the country right now, I am glad that this show is not afraid to address the immigration issue that's affecting many people. I also like that they are choosing to show this through the eyes of high school kids who not many people see on the streets currently protesting but are as affected by the new policies.
Grace received some news about her stem cell treatment that was neither positive nor negative, time will tell. She gets a visitor at the hospital that not everyone is happy about, but I think it's a good thing. Brandon has a conversation with this visitor who seems to be very flighty, which is a sign that Grace will be dealing with some heartache. She opens up to Brandon about her relationship with the visitor which I liked and made me love Brandon even more. Susan is not happy with this person, and she doesn't hide it at all.
Dean, on the other hand, is having a lot of questions about his marriage which seems to be on the rocks. He visits Stef and gives her some bad news so, I sense that we will soon see the end of the Dean and Tess show but maybe not. Stef, on the other hand, is struggling and isolating which is a sign of coping mechanism. There is a scene where her anxiety gets the best of her in a semi-public place and it was very heartbreaking to watch. Cue the waters works and grab your tissues right now; Brandon again shows why he is my favorite here because he knows how to show up for his mother. Stef takes a step and reveals something that I think will help her move towards getting better.
Callie will be showing her artistic talent, and I promise there is a sweet scene with Aaron that left me smiling broadly. Did I say I love this show, well I do they know how to tug at our hearts with beautiful stories of love and acceptance? I was a little hesitant to preview this next section because it is going to be painful for many people, but I am a writer, so I have a job to do. Callie, Aaron, and Mariana receive terrible news and run to the high school. Unfortunately, they are too late and what happens after is upsetting and will leave you feeling hollow for the rest of the night. Maia Mitchell is a great actress, and in this episode, she gives a fantastic performance and will break your heart a little.
Don't forget to watch on Tuesday night..