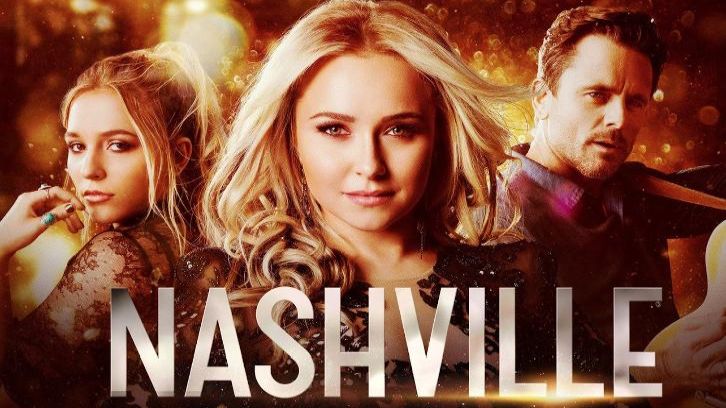 "Can't Help but Wonder Where I'm Bound" was a frustrating episode all around. From Juliette still being AWOL for most of the episode to Gunnar's continued inability to handle a casual relationship and Maddie's complicated romantic woes, it was not the season's finest hour. The one saving grace of the episode was Jonathan Jackson and his portrayal of a confused and heartbroken man. While I've hated the Juliette joining a cult plotline, the unintentional byproduct of Jackson actually getting a decent amount of screen time has made it more bearable. For all the series' faults, bringing Avery to the foreground for the final season isn't one of them. Long regarded by fans as Mr. Juliette Barnes, Avery gets to take a more active role, albeit in a disappointing storyline, and finally step front and center with his non-marital woes and involvement in the supergroup. However, Jackson's spectacular acting still wasn't enough to save this episode. So let's dive in, shall we.


still untitled band
Will has to deal with Alannah's continued rise. While the band is rehearsing, Bucky calls Gunnar, telling the band several reporters wants interviews…with Alannah. Alannah, being the team player she's shaping up to be, tells Bucky the reporters can either talk to all of them or none of them. So the reporters talk to all of them, but not really, since they mostly ask Alannah-centric questions. Even though she does a decent job of refocusing the answers, it's clear the reporters are only there for her, which is proven when one of them reveals Brad called, claiming he found the next big thing. While Gunnar tells the guys it's not Alannah's fault, Will is still hasn't hopped on the bandwagon. According to Will, this little experiment of theirs wasn't supposed to be an actual band. It was supposed to be a way for the guys to hang out and make music, not turn into a business venture. However, this train of thought literally makes no sense as Gunnar and Will practically had to kidnap Avery to get him on board because Avery didn't want this interfering with his actual band. And then things get even more confusing after Will hijacks Alannah's performance during the band's gig. Apparently the only reason Gunnar wants Alannah in the band is because he's afraid of being upstaged by Will Lexington, the gay cowboy. Um, say what? Since when has Gunnar been even the littlest bit homophobic? He literally accepted Will as gay before Will even accepted that about himself. Like Gunnar is somehow afraid of the supergroup being turned into a gay band is mindboggling. If I didn't know any better, I'd say Will taking drugs along with steroids because he literally sounds insane right not. I'm still of the theory that Will's insecure about sharing the spotlight but can't for the life of me fathom what motivated him this episode. We're still no closer to understanding what's going on with Will, but his comments this episode were just ridiculous. Toward the end of the episode, we saw Will working out at the gym like he's done all season, but this time, he had blurred vision. Based on the promos for next week's episode, it looks like we may finally get some answers, but more likely Will's steroid use is going to catch up with him. So we're going to have to watch this completely contrived storyline play out for several more episodes before we get any real answers.
Some stray thoughts:
- Brad really has upped his douche game from sending reporters to interview just Alannah and telling Daphne she's a star while his own son is nothing special. And based on the promo for next week's episode, he's planning on shipping Jake off to boarding school and possibly physically abusing him.
- So based on the promo and Daphne's interest in Brad's country music competition, it looks like she'll be entering, despite Deacon's wishes. He may have big plans to launch Daphne's music career when he thinks she's ready, but Daphne thinks she's ready now. With it being the last season, it makes sense for the series to explore Daphne as a solo artist, even though she's a few younger than Maddie was.  
So hit the comments to let me know your thoughts. Why does Avery keep putting himself through the pain? What is really going on with Juliette? Did Deacon and Jessie sleep together too soon? Should Alannah have showed up on Gunnar's doorstep? What is Will's deal? Will Maddie end up dating Twig?