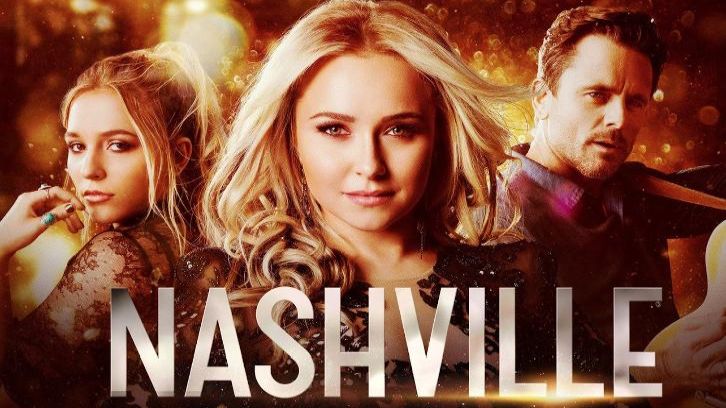 "Beneath Still Waters" changed up the narrative style a little by focusing on three subplots, which worked well in not overwhelming the viewers, but that was sort of it. While I mentioned in my preview that the extra time was a benefit for each subplot as there was only one that annoyed me, I may have been generalized too much. What I meant to say, but couldn't without giving too much away, was that there was only one subplot that I wouldn't have minded fast forwarding through. For the record, that's everything and anything concerning Scarlett and her volunteering at the ranch. Before I watched the episode, I was looking forward to both the supergroup plot and the handling of Deacon and Daphne's relationship. However, the supergroup arc mainly focused on Gunnar making the same mistakes viewers have seen for the past six seasons, and Deacon and Jessie's relationship was clumsily handled when it came to Daphne. I've been glad that the writers are acknowledging their children's' feelings, but this episode only showed how much sooner the conversation between Jessie and Daphne needed to happen. So without ado, let's dive in.


Some stray thoughts:
- It seems really weird that there wasn't more follow up in this episode after Juliette left without saying good-bye, or even telling Avery she was going to Bolivia for two weeks. All viewers got was a throwaway line about how Avery still hasn't heard from Juliette. Wouldn't or shouldn't he have been more upset about his non-wife jetting off to South America for two weeks without even telling him? Or has Avery just become so used to Juliette's antics that nothing she does no longer surprises him.
- While we didn't see a lot of Maddie this episode, we see that she is still putting Jonah above everything and everyone else in her life. I have a feeling this is going to end badly for everyone involved. At least she still had time to grab coffee with Daphne and talk things through, so she hasn't completely gone off the deep end yet.
- Maddie also compares Deacon and Jessie's relationship to that of Rayna and Luke's. I had never thought about it in those terms, but it sort of fits.
So hit the comments below to let me know your thoughts. Did Deacon approach the Jessie and Daphne situation the right way? Should that conversation have happened episodes ago? How long before Gunnar and Alannah's non-relationship implodes? What's with Will's attitude toward Alannah? Why is Scarlett incapable of minding her own business?