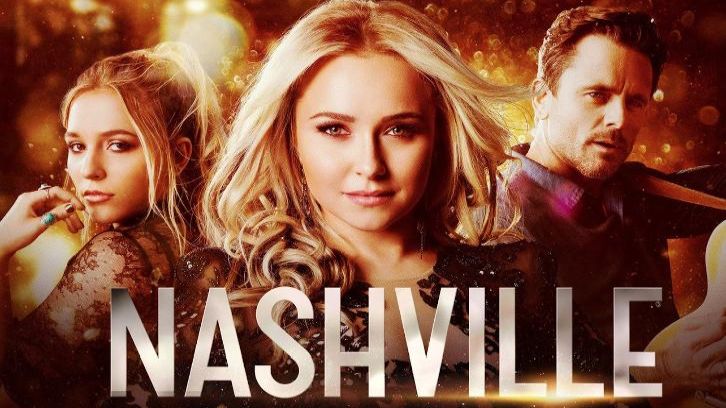 "Beneath Still Waters" changed this season's pace a little, choosing to focus on only three story arcs this episode instead of trying to cram everything into the episode. This decision worked to the episode's benefit as the extra time allowed two of the three storylines to show things from different characters' perspectives. It also helped that there was only one storyline that annoyed me instead of having to watch multiple characters make decisions or do things I neither understood or cared about. So instead of spending half the episode frustrated by the writers' direction, I only had to spend one-third of the time questioning their storytelling abilities. In a perfect world, there would be nothing to gripe about, but I'll take what I can get. So let's dive in.


This episode sees Daphne continuing to struggle to accept Deacon and Jessie's relationship. Unlike "That's My Story" where it's mostly Daphne and Jake commiserating about their parents dating, this episode actually sees Daphne interacting with both Deacon and Jessie as a couple. As I've talked about before, the series was been very respectful in their handling of Deacon and Jessie's relationship, especially when it comes to remembering Rayna. She was a presence last episode when Deacon wasn't ready to sleep with Jessie, and her presence is felt again in this episode. The situation Deacon, Jessie, and Daphne find themselves in is a difficult and awkward one, but these characters once again handle it with maturity. We have Deacon wanting to make sure both Maddie and Daphne are OK with him dating Jessie, even if he does go about it slightly the wrong way this episode. However, to be fair, the reason he goes about it the wrong way has more to do with him being a man than an incompetent parent. We have Jessie being very upfront about what her intentions are and actually talking to Daphne like an adult, as opposed to talking down to her like some little kid who doesn't understand what's really going on. And then we Daphne who handles things in a mature teenager fashion instead of going the full Maddie getting emancipated route. That's not to say she's super polite to Jessie, but her disrespect is contained to snarky remarks as opposed to having a meltdown. Again, it's nice to see the writers incorporating how Maddie, Daphne, and Jake feel about this new relationship, without bogging the storyline down with pointless drama. We could have been in for some huge blowout or freak out from Daphne, but her concerns and initial iciness toward Jessie still gets the message across without going over the top. While Jessie and Daphne haven't really had much interaction, there's a touching scene between the two toward the end of the episode. It's the sort of scene that the series has been building to, and the timing is finally right for them to just sit down and talk everything out.
After the supergroup's, which now includes Alannah, performance in "Where the Night Goes," the new addition to the boys' still untitled band becomes a hit. From the preview, it seems Brad has taken an interest in Alannah, and her character bio said she wouldn't stay a background singer for long. So it seems the group is going to have to go through the process of again figuring out who they are as a band, only for Alannah to potentially leave the group done the line if and when a better offer comes along. I mean the guys have barely got a handle on their sound and now they're adding someone who could end up leaving them. Then they would be right back where they started in "Where the Night Goes." They could also end up back in the same boat due to Gunnar and his inability to think long term. We see him falling back into old habits this episode. Thanks to the promo for this episode, I can actually talk about Gunnar and Alannah hooking up instead of being super vague about how we all know it's going to happen but I can't really say, so I just sort of dance around it. In short, it makes my job slightly easier. I'm both surprised and unsurprised how quickly the two fell into bed together. I thought the series would drag their potential hookup out for at least another episode, but this is Gunnar we're talking about. He tends to just jump into things without fully taking the time to think things through. Besides the obvious example of Gunnar being in a relationship with Scarlett while the two were in a band together, he was sleeping with Erin, the sound engineer, during season four, while they were on tour together. He really should have figured it out by now that mixing business with pleasure is the best idea. Also, this time it's not just himself who will get burned if things go badly; Will and Avery have just as much to lose. I love the character of Gunnar to death, but he really needs to start making better choices.
And then we have the continuation of Scarlett's pointless storyline, with a heavier focus on Sean. Per the episode synopsis, she takes a particular interest in him that extends beyond simply being a concerned human being. For those who are somewhat fuzzy on the character, Sean is played by musician Jake Etheridge and is a recent military veteran suffering from severe PTSD. While viewers won't get the full breadth of what Sean went through overseas, a pretty big reason why has severe PTSD is revealed, beyond the usual trauma of war. And since Sean has severe PTSD, it doesn't look like Scarlett will be able to help herself in trying to "fix" him. In the best way possible, this girl likes her romantic interests slightly damaged. Now that I actually type that, there's no way to spin that into a good thing. Gunnar had a screwed up childhood and relationship with his brother. Season one Avery was definitely a piece of work. Damien was an awful human being who pushed people to their limits. Is anyone seeing a pattern here? While I having nothing against Sean personally, I just don't think he was a necessary character. This is the final season and viewers want to watch the characters they care about instead of having to sit through new ones hogging the screen. The only benefit I could maybe see of him being on the show could be helping Scarlett finding her way back to country music. Scarlett has put music on the backburner as she focuses on herself, but wherever she goes people keep telling her how affected they are by her songs. As Sean has yet to embrace his talent and passion for music, it seems like the pair may inspire each other in rediscovering their love for it. I'm assuming this will mean some late night jam sessions where sparks fly and things happen in the heat of the moment, even though neither one of them is actually emotionally ready for a romantic relationship.
So hit the comments below to let me know your thoughts. Are the writers being respectful to Rayna in their handling of Deacon and Jessie's relationship? Will Gunnar and Alannah hooking up negatively impact the supergroup dynamic? What are your feelings on Sean?