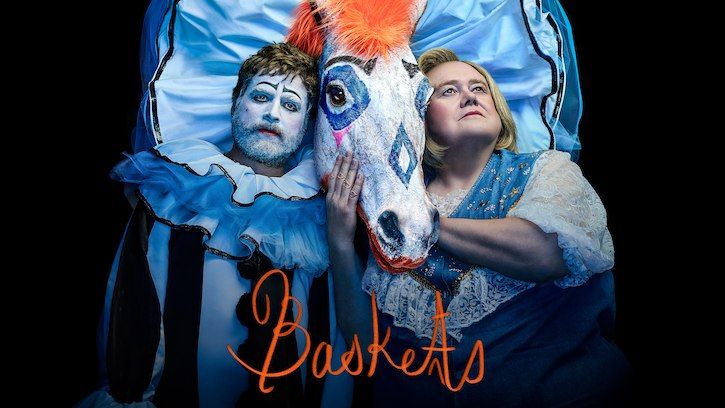 Episode 5 was written by John Levenstein and directed by Jonathan Krisel.

It seems as if everyone is turning their backs on Christine, but she won't be kept down for too long!

Dale has called in Christine's brother, Jim, to help keep the rodeo from going under, after some disastrous business decisions that Christine has made; particularly her night at the opera.

Uncle Jim owns a few Quiznos and besides his business experience is a DeVry Institute grad; "it's accredited." But, Dale's plan to buy the rodeo out from under Mama with Uncle Jim's help, has her second-guessing herself and her ability to run the rodeo.

It also appears that Christine has been kicked out of her 'lovely' group of friends. At a church service, their new friend, Joan, has taken Christine's seat and most likely her place in the group.

Dale's ex wife has a new boyfriend, Bill, a frozen yogurt machine owner. It's called the Frobot. Dale is feeling pushed out as the head of his family and still whining about his back.

Bill is being interviewed on the local news about his Frobot machine when Dale makes the 'rob a bank, kick a dog' comment about how easy it is to get on tv.

Dale threatens to sue his mother for all of the overages that she ran up on the company credit card. She tells him to take the rodeo, but he still wants to sue her; how awful.

Mama is hurt. And I don't blame her. She does everything out of love for her boys and THEY resent her? Sure, she makes mistakes, but...Chip is mad that he's no longer head clown, Jim is mad that their mother left Christine most of her money and Dale's just mad at the world.

The snarky girls become the mean girls: "when Christine flakes, the world scrambles." They say this to Chip while he is taking church collections; with Christine not feeling well, at home.

Chip has Christine's back and gives the mean girls back their donations. "Don't ever talk about my mother like that!"

Christine decides to go to church, but she goes to the Korean church with the kind minister and it is beautiful; giving Christine hope.

Love how Chip defended his mom, so sweet! Christine has got to stop trying to placate everyone with food; especially fudge.

A kind of sad episode, mostly, with an uplifting ending. But you know that with Chip's help, Christine is going to rally back and she's going to make this rodeo 'thing' work. I don't think she bought it as much for Chip and Dale as for herself, deservedly so. Would love to know what you thought of Sweat Equity, in the comments section. Do you think that Christine really wants to keep the rodeo?