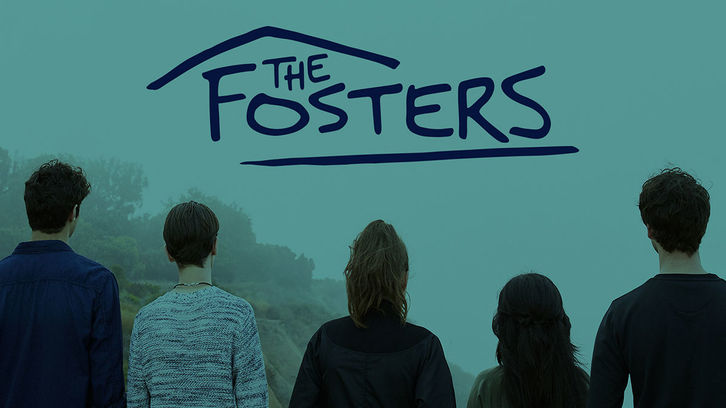 FREEFORM ORDERS A THREE-PART LIMITED SERIES EVENT OF 'THE FOSTERS' FOR SUMMER 2018 CONCLUDING THE CRITICALLY ACCLAIMED DRAMA AND SIMULTANEOUSLY ORDERS A NEW 13 EPISODE SERIES STARRING CIERRA RAMIREZ AND MAIA MITCHELL TO CONTINUE ITS LEGACY (TITLE TBA)
Freeform, Disney's young adult television and streaming network, announced today that the GLAAD award-winning series Vanity Fair calls "groundbreaking," and Refinery29 calls "consistently revolutionary week-in, week-out," will conclude with a special three-night limited series finale event next summer, which will lead into a new series following the lives of Callie (Maia Mitchell) and Mariana (Cierra Ramirez) as they embark on the next phase of their young adult lives. "The Fosters" will return for season 5B with ten episodes on Jan. 9 at 8:00 p.m. EST, including a monumental 100th episode.
Joanna Johnson, Bradley Bredeweg and Peter Paige said: "First and foremost, we want to thank our fans – our supportive 'Fosters Family' – and Freeform for fostering this show. It's been the privilege of our lives to get to shepherd this beautiful family through five seasons of love, laughter, heartbreak, tribulation, and triumph – and message to the world that DNA doesn't make a family, love does. All while allowing us to explore some of the most pressing social issues of our era. Now that the kids are growing up, it's time to take them out into the world, to see them make their way into adulthood, continuing their search for identity and love, and the pursuit of their dreams and purpose in this ever-changing world."
"The Fosters" is a compelling, one-hour drama about a multi-ethnic family mix of adopted and biological teenaged kids being raised by two moms. Stef Adams Foster, a dedicated police officer, and her wife, Lena Adams Foster, a school vice principal, have built a close-knit, loving family with Stef's biological son from a previous marriage, Brandon; their adopted twins, Mariana and Jesus; and adopted siblings Jude and his half-sister, Callie.
Winner of a Television Academy Honors Award and GLAAD Media Award for Outstanding Drama Series, "The Fosters" is executive produced by Jennifer Lopez, ("Shades of Blue," "World of Dance") and created by Bradley Bredeweg and Peter Paige ("Queer As Folk"), who also serve as executive producers and writers, along with Joanna Johnson ("The Bold and the Beautiful," "Hope & Faith"). The original producing team will also helm "The Fosters" limited series finale event as well as the new series.
"The Fosters" stars Teri Polo ("Meet the Parents") as Stef Adams Foster; Sherri Saum ("In Treatment") as Lena Adams Foster; Hayden Byerly ("Parenthood") as Jude Adams Foster; Noah Centineo ("How to Build a Better Boy") as Jesus Adams Foster; David Lambert ("Aaron Stone") as Brandon Foster; Maia Mitchell ("Teen Beach Movie") as Callie Adams Foster; and Cierra Ramirez ("The Secret Life of the American Teenager") as Mariana Adams Foster.
EXCLUSIVE: Freeform's celebrated family drama series The Fosters will be ending its run after five seasons but not before a final three-episode installment, which will introduce a spinoff series. The network has greenlighted a three-part The Fosters finale event to air next summer, while also giving a 13-episode series order to a Fosters offshoot starring the series' Cierra Ramirez and Maia Mitchell. Set several years in the future, it will follow the lives of their characters, Callie (Mitchell) and Mariana (Ramirez), as they embark on the next phase of their young adult lives. I hear the two may be joined by at least one more young Fosters cast member, with conversations currently underway.
In the yet-untitled spinoff series, currently in early stages of development, Callie and Mariana move out and move to a new city, Los Angeles. While living together, they take two very different paths and explore the different sides of the city — Mariana will be involved in the tech world, possibly in Silicon Beach, while Callie will continue the kind of social work she's done.
"Both of them will be faced with the challenges of working in a cultural divide all the while pursuing their dreams that have been laid into those characters throughout The Fosters," said Freeform's EVP programming and development Karey Burke.