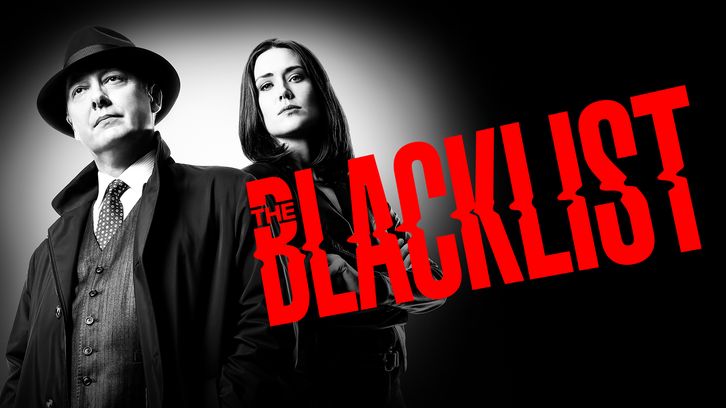 The episode of The Blacklist, 'Ruin', that airs tonight begins the long and arduous grieving process Liz will no doubt have to endure now that Tom is no longer here for her. But, rather than have that experience completely debilitate her Liz chooses to have it empower her life and actions moving forward - for the sake of her own well-being, as well as, Agnes'.

I was fortunate enough to watch the midseason premiere for The Blacklist that I received a few days ago and enjoyed every minute of the much-anticipated episode. The midseason finale was a momentous turning point for The Blacklist as the final death will clearly affect each and every character going forward not just for the remainder of this season, but for the series as a whole. Most character deaths, in other television series, have a fleeting nature to them; their influence barely holding on past a few episodes. However, Tom's death, I believe, will have an impact and fall-out lasting well into the remainder of the series.

'Ruin' is one of a handful of episodes that do not have a blacklister listed in the title. To be honest, the Blacklist episodes that I love the most are the ones that are formatted this way (remember the 'Pilot', 'Requiem' and 'Cape May'). What I enjoyed about tonight's hour is Liz being the focus and her having to deal with her grief head-on. Sure Red is there, but he is her support system and Liz starts her journey of healing on her own. Her healing process will no doubt be integral to the remainder of the storylines of Season Five.

I look forward to seeing Liz and Red work together to exact revenge on Tom's killers and, hopefully, close up any loose ends on the storylines from the first half of this season; mainly how Liz will react when she learns about the bones and who they belonged to are revealed to her. If the intensity, emotion and energy that we get from 'Ruin' are any indication of what we can expect from the remainder of this season then it will be an enjoyable ride.


Things To Notice

- Quite a bit of time has passed since the events of the midseason finale last month. What we missed is told through Liz's eyes with flashbacks so it's important to pay attention to each one to gather as much information as possible.

- As usual, there is a villain in this episode to overcome. What is surprising is that no matter what, danger seems to always find Liz and the team.

- If anyone has any questions that are not spoilery about tonight's episode I would be happy to answer in the comments section.


Thank you for reading my Advanced Preview of tonight's episode of The Blacklist. Please comment below so we can discuss the season and series as a whole. Have a great week everyone, and enjoy the episode!