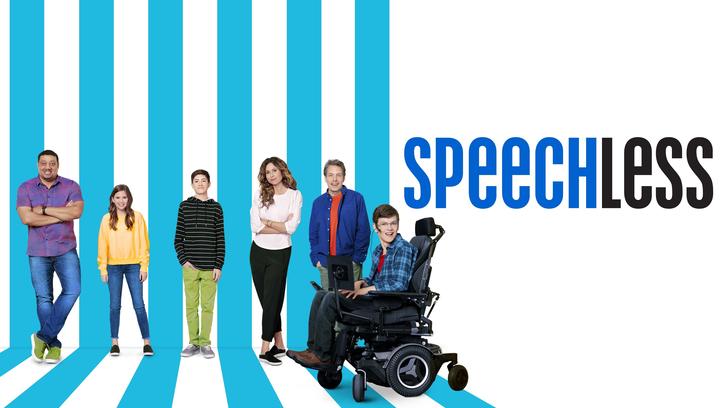 Considering me being late with some reviews, I decided to do a midseason review talking about the show's season 2 run in general.
Hope you enjoy the read and feel free to share your thought in the comment section down below.
General Thoughts
I'm positively surprised by how well season 2 is shaping up. Season 1 was a very strong freshman season but often shifted the focus from JJ to his other family members, but season 2 of Speechless is all about JJ. JJ's evolution and character build up during these 10 episodes are truly remarkable, very well thought through, and phenomenally executed. The team behind Speechless put a lot of faith into Micah Fowler and it really paid off cause he really delivered episode after episode. The inclusion of more disabled kid was another win IMO. Alex, Nora, Logan and the whole new bunch of students at Lafayette were all great additions to this season and the show casting real-life disabled people just made my heart melt. Besides those welcome additions, the show had also a bunch of spectacular guest starts, including Holland Taylor and Keith David in the Thanksgiving episode, Kevin Smith in the Star Wars episode and Sarah Chalke as another special need Mom in the midseason finale.
Character Awards
JJ DiMeo - Best Character
As said in my short intro, this is the season of JJ and he shows off in every single scene he is in. Micah Fowler is so brilliant in this role and he makes me laugh and cry at the same time. The writers really enjoy playing with his character giving him more and more space throughout the season. So far this season JJ had his first kiss, found his passion and a way to express that passion. The movie with his voiceover at the end of "S-I-SILENT NIGHT" was heartbreaking. The writers aren't afraid of going the dark path and tell the stories as they are and letting JJ go through all those emotions and develop through them.
Maya DiMeo - Most improved character
Maya The Mama Bear DiMeo is one hell of a character and Minnie Driver was born to play this role. I can't imagine any other actress kicking but in this role. Still, the writers did the right thing this season and didn't let Maya take the central stage all the time. They gave her proper amount of screen time and hilarious moments, especially the ones with Dr. Miller, but didn't push it over the edge. Of course, Maya had her stellar moments like arranging Training Day and turning Thanksgiving in the All British event, but compared to season 1 all these events and character moments felt a lot toned down and more enjoyable to watch.
Raymond DiMeo - Personal Favorite
I just can't stay mad at him. Ray's ride during this season and a half is just a hilarious coming of age story. So made shades of such a simple and complex character. Mason Cook is just exceptional this season and giving him a girlfriend in the form of his probably lost twin Taylor gave him a lot more space to shine. Having Taylor in the Speechless world meant a lot for Ray, he never had anything only his, except his freakouts. Dylan is the athlete and JJ did absorb a lot of attention so seeing Ray all happy and squirming cause of Taylor was just phenomenal.
Kenneth - In desperate need for a Storyline on his own
I know it is hard to deliver this for Kenneth but Cedric is a way too strong actor to just hang around the DiMeos. They did attempt to connect him with Dr Miller and that school story but it really didn't work out.
Best Episode: S-I-SILENT NIGHT
Thie episode had all ingredients for a strong Speechless episode, strong Ray-Maya scene, a JJ centric story, Dylan showing emotions and Kenneth and Jimmy had something to do. The Turkey storyline wasn't the best story ever but a desperate Jimmy and a pissed Kenneth work really well together. Taylor's mom (Sarah Chalke) being one of Maya's nemesis' was a slightly predictable but very enjoyable twist. It is just a beauty to watch Ray squirm between powerful women but him stepping up to Taylor's mother for his mom is a reason why you have to love Ray. Also, I didn't see the "Taylor loves Bad Boys" twist, was so happy for Ray there. But the clear winner of this episode was the JJ and Dylan story. I really enjoyed their bonding during "Bikini University" so them interacting in this episode as well was just a major win for the episode and show overall. We need more JJ-Dylan moments. Her talking to him via those boards and mocking Ray in the process was just hilarious and heartbreaking. The video JJ made with the voiceover of his thoughts just brought me to tears. Finally truly hearing JJ without a break in his sentence was just earth crashing. The choice of voiceover was amazing, the whole sequence cherished everything that made the DiMeos the DiMeos. Simply perfect.
Quick Episode Breakdown
2x01 W-E-- WE'RE B-A-- BACK!
Highlights:
- Maya's speech to JJ
- Kenneth's song
- Micah doing more acting
Good stuff:
- Ray flipping out about his family living normal Maya being a Housewife
Didn't work:
Kenneth throwing Ray against the truck.
Score: 9/10
2x02 F-I-- FIRST S-E-- SECOND F-- FIRST DAY
Highlights:
- Taylor's Hostage-ish video
- Maya-Dr Miller scenes
- Jimmy's speech to Dylan and him standing up for her against Maya
Good stuff:
- Dylan realizing she is an outsider
Didn't work:
- Kenneth's hook ups storyline.
- Jimmy's shower thing
Score 8/10
2x03 J-J'S D-R-- DREAM
Highlights:
- Maya being turned one by Boss Jimmy
- Kenneth's disappearing act.
- Ray's speech
Good stuff:
- Jimmy at work. The undercover boss puns and the suitcase game.
- The Family mocking Ray before meeting Taylor.
- Ray-Taylor interactions, the story was bad but the two of them are adorkable.
Didn't work:
- The whole JJ's dream storyline. Yes Ray is self-conscious but not this shallow.
Score 7,5/10
2x04 T-R-- TRAINING D-A-- DAY
Highlights:
- The pairing up between the new aids and their students.
- The conversation between JJ and Jimmy, Jimmy telling JJ how he accomplished so much more than he coule ever imagine.
Good stuff:
- Dylan and Brandon torturing JJ.
- The cold opening with Jimmy avoiding to have the conversation with Ray
- Maya's training sessions with the new aids.
Didn't work:
- JJ's rescue mission Despite enjoying empowerment it should've been simpler.
Score 8,5/10
2x05 N-I-- NIGHTMARES ON D-I-- DIMEO S-STREET
Highlights:
- The Freaky Friday body switch.
Good stuff:
- Kenneth changing Michael Jackson outfits.
- JJ's Possesion dream
Didn't work
- Kenneth's "revenge story"
Score 9,5/10
2x06 S-H-- SHIPPING
Highlights:
- The Nora-JJ story
- Dylan terrifying Maya about becoming a grandmother.
Good stuff:
- The double date, I loved how Maya and Jimmy made Ray freak out.
- Dylan's prank story
Didn't work: /
Score 10/10
2x07 B-R-I-- BRITISH I-N-V-- INVASION
Highlights:
- Maya overreacting
- Holand Taylor as Andrea
Good stuff:
- Kenneth & his dad
- Ray trying to fix his siblings
- The JJ-Logan feud
Didn't work:
- The Bar scene with Billy
Score 9/10
2x08 B-I-- BIKINI U-N-- UNIVERSITY
Highlights:
- JJ-Dylan moments
- JJ finding his passion
Good stuff:
- Maya searching for jobs
- Ray's party
Didn't work:
- The movie being about Boobs, I understand this is a mockery but still...
Score 9,5/10
2x09 S-T--Star W--Wars W--Wars
Highlights
- Kevin Smith appearance
- The talk between JJ and Ray about their relationship
Good stuff:
- Maya, Jimmy and Dylan action.
Didn't work:
- Kenneth's late-night sessions at the school
Score 9,5/10
2x10 S-I--SILENT NIGHT
Highlights
- JJ 's first movie
- JJ-Dylan moments and her apologizing via the boards.
- Sarah Chalke as Taylor's mom and Ray defending Maya.
Good stuff:
- Jimmy - Kenneth feud
Didn't work: /
Score 10/10
So what are your thoughts on the first half of Speechless' second season? Feel free to share your thoughts in the comments section down below. And don't forget to tune into the midseason premiere airing on the 3th January at 8:30PM Central on ABC.