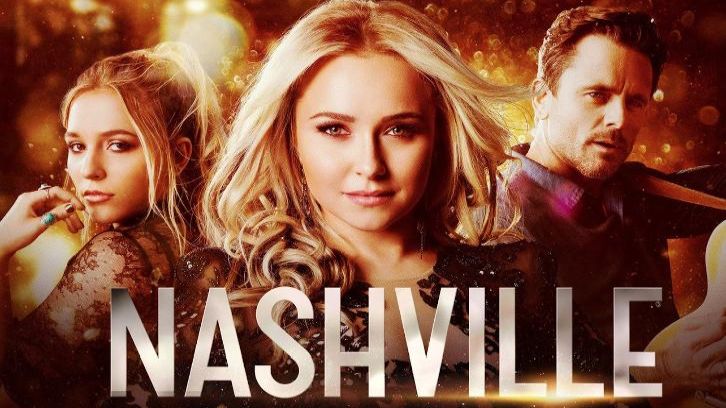 Welcome back Nashies to another season of TV's best country music drama. Yes, I realize that doesn't really mean much given there are essentially no other country music dramas, but I digress. This moment is bittersweet as season 6 of
Nashville
will be the series' last. After surviving a cancellation and successfully switching networks, the show will conclude after 13 episodes. My sneaking suspicion is that this was contractually motivated. Most shows usually have actors sign a six-season contract, and with those contracts about to expire, the showrunners made the right call to end the series now. The show barely survived the death of Rayna; it would have been an uphill battle to convince fans to stick around if either Hayden Panettiere or Charles Esten left. Some series will roll the dice, desperately trying to keep the show alive well past its expiration date. So I'm pleasantly surprised the showrunners made the choice to end the series on a high note – or at least on a higher note. With only 16 episodes left, I really hope the showrunners make every last one count, a fete they somewhat accomplish in "New Strings." So without further ado, let's dive in.
Some stray thoughts:
- I can't believe Maddie is already 18. Like where did the time go?
- I still have mixed feelings about Gunnar's hair. I can't decide if I like it or not.
- Some of my major problems with last season have been rectified, which makes me happy beyond belief.
- I can't believe this is really the last season.
Don't forget to watch an all new episode of
Nashville
when it airs Thursday, January 4 at 9 on CMT.
So without further ado hit the comments to let me know your thoughts. Who is the unlikely source that Juliette turns to? What are your thoughts on a new romantic interest for Maddie? Who's on board for a whole season of Gunnar and Will's bromance? When will Deacon finally start living his life again?