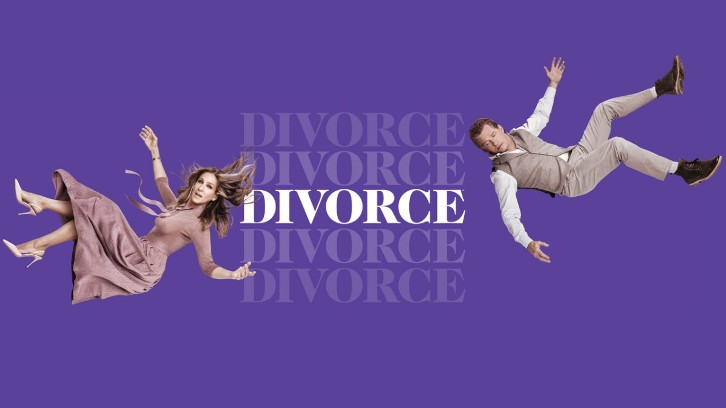 Season 2 Premieres - Sunday, January 14, 2018 at 9PM ET/PT
Divorce
returns for
Season 2
in a few days, unlike other well performing HBO shows I have not seen over-the-top marketing and promotions for the show. Neither
Sarah Jessica Parker
nor her co-star
Thomas Haden Church
has been doing the press junkets, so my conclusion is no one cares anymore. I will be honest and say that I
hate
Frances and Robert Dufresne equally. Kudos to the
Season 1
writers though for making me feel this way about two shitty people trying not to be together. They didn't make it Rosy and shift blame to one person, despite Frances, in my opinion, being the perpetrator of their troubles. I am not married nor do I have children, so I am basing my views of their relationship on what the writers gave us during the ten episodes.
Season 2
comes with a set of new writers including
Adam Resnick
who returns to write an episode in the middle of the season.
So let's talk about "Détente" because that's where we left off, and there is no need to go back all the way to the pilot plus eight more episodes to get caught up.
(Geoffrey Owens)
who was his useless divorce lawyer and Nick
(Tracy Letts)
Diane's
(Molly Shannon)
husband were trying to get Funspace USA to become a thing. In the meantime, Tom
(Charlie Kilgore)
and his sister Lilla
(Sterling Jerins)
decided to walk home, and she got hit by a car. They all gathered in the hospital, and Frances felt vulnerable and scared for Lilla. Don't forget that her aggressive lawyer had already served Robert with the divorce papers. Things got heated when Roberts assets were frozen, and his lawyer told him to not confront Frances. There was a second storyline with Diane, but I don't think it was significant in this episode. Frances also confessed to her dad that she was the one that cheated and hence the marriage woes. The writing here was quite lazy and stereotypical which annoyed me but let's move on.
Frances had her Gallery opening and guess who showed his face; Julian the manipulative son of a gun, who then does what he does best when Robert shows up; RUN. The couple got their sort of fake Détente that Robert engineered before all hell broke loose. I hate Robert, did I already say that? Well, he is awful unlike Frances whose lawyer pushes her to do horrible things, he is just disgusting. His revenge was to set her up for trying to abduct their kids, and that's where we ended the season, thank God it was coming back for Season 2 because leaving it there would have sucked.
A heartwarming daddy and daughter scene between Robert and Lilla will create drama with Frances, which highlights how terrible these two are, at communicating. Diane and Nick have a funny scene but it was exactly 1 minute, and this is basically how the entire episode moves.
Jenny Bicks
wrote this episode, while I have loved a lot of her work especially on Sex and the City, I was a little underwhelmed so it will be interesting to see how this is received. I could write more on this episode but that would mean spoilers, and we don't want that...
Divorce returns January 14 on HBO with "Night Moves."
If you enjoy this show comment below...