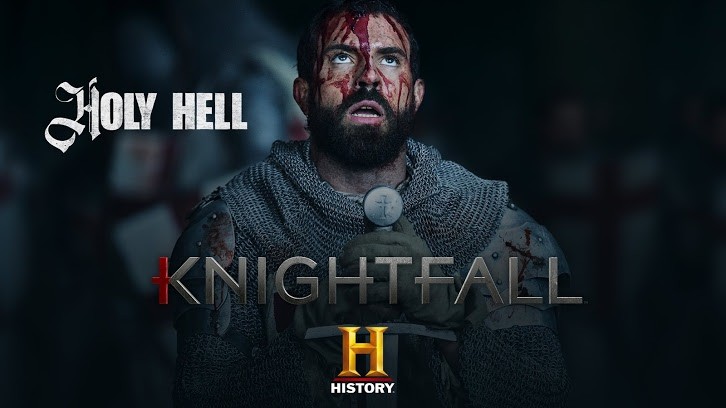 "Take every life you must take, but no more"

Knightfall begins in 1291 in the holy land, during a siege, the Templar knights have to protect the holy grail. There's a fight, people die, the knights save each other, yadda, yadda (yes, I'm not big on action per se). Eventually, they manage to save the grail only to lose it again.

15 years later, in Paris, the Templars move forward but with no clear purpose, other than to manage their own money, and they're not really trusted by everyone. Landry is our protagonist, and he seems to be the only one interested in giving the Knights a new mission. And though he loves the leader of the knights, Godfrey, he clearly has doubts about his plan, or lack there off.

There is an attempt at some larger mystery but to tell you the truth, that part doesn't seem so appealing to me, and there is a "search" that tries to be something out of Indiana Jones but is rushed and simplistic, they jump to conclusions that make no sense whatsoever, and figure things out they don't seem to have any reason to do so, much less that quickly.

Also, the production value will never be Game of Thrones quality, but the most interesting part about Kightfall is that search for purpose, the tension between the religions, the politics, and if you like medieval stories and some sword fighting, you should definitely check this out.


"May your god bless you"

Will you be checking Kightfall out tonight? I look forward to your comments.