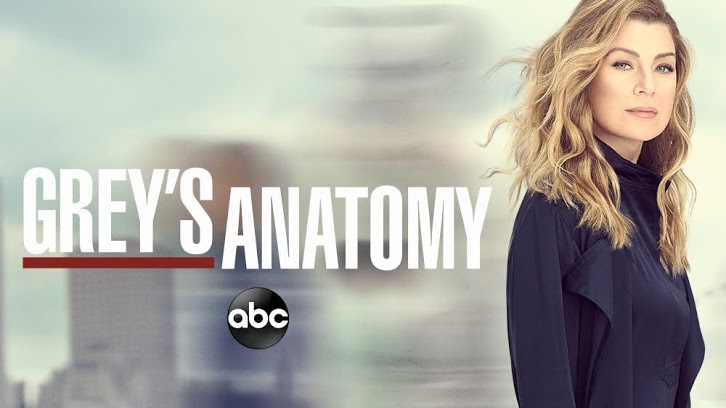 Greys Anatomy
Who Lives, Who Dies, Who Tells Your Story
Thank you to my fellow reviewers for contributing to this article. Not many shows reach this milestone and I'm happy one of my personal favorites has achieved just that. I posted a few questions so we could all share our thoughts about the episodes and Grey's Anatomy its self.
1. Considering this was the 300th Episode was it all you hoped it would be?
DC
The episode was quite underwhelming for me. Perhaps I was hoping for high action or some big drama.
They did, however, give us a flashback to what had previously happened without giving us an episode that was full of flashbacks. We have three patients who remind them of former colleagues and friends.
For those who have watched Grey's from the start, we could see an early Christina Yang, George O'Malley and Izzie Stevens.
While it wasn't high action what we did get was Meredith winning the much-coveted Harper Avery award. She has, in fact, come full circle and in a lovely scene she looks up in the gallery near the end and sees her mother, of course, we all know Elise passed a while ago. This episode was indeed about ghosts from our past and the events that brought us to where we are today.
JR
I don't follow the series quite as closely as some die-hard fans do, but I understood a lot of the harks back to past events. The remembrance of some now absent characters was well handled, Ellis Grey's return was wonderfully done, and the retro title sequence and music was great. I didn't think it was as strong as it could have been, but I was happy with it overall.
LU
It was a very emotional episode but given the quality we've seen from Grey's on past seasons, I can't say this was amongst the best. And, truthfully, even though the "lookalikes" were fun, the publicity suggesting we would see people from the past made me think we could actually see some of the old cast and it felt like a let down, and it was certainly not strong enough to celebrate getting to a milestone that's hardly ever reached.
BS
Things rarely turn out exactly as you hope, but that said, this was a really good episode. I did wish that we'd see some of the old cast members return but I knew that was unlikely. But overall, the show did pay a good homage to the original cast members while having most of the other cast members that were brought on as the show went on in spirit by mentioning them through the episode.
SG
Yes! It was nostalgic and emotional. I loved all the callbacks, especially with George/Cristina/Derek/Mark. I wish there was more mention of Lexie and something to do with Addison. But overall, I was incredibly moved by the episode. It was what I'd hoped it would be because I didn't think any old actors would come back, especially with the lookalikes, so I didn't place any hopes there. It was still beautiful to see Mer winning the award and looking up to see Ellis Grey applauding for her. Full circle! She is anything but ordinary.
2. 14 seasons' is a fantastic achievement what do you feel makes Grey's Anatomy so successful?
DC
Meredith Grey wasn't always the most likable of characters, but we come to understand her tortured psych and just wanted her to get her happy ending. Sadly, on Grey's not many characters get that.
The reason we get so invested in the likable characters and real-life heartfelt emotional scene's week after week. I always say it's one of the few shows I can cry one minute with laughter and the next with sorrow.
Sometimes they get it right sometimes things haven't always worked. Week after week people continue to tune in to the life and loves of these doctors. We get fresh new characters and moan when our favorites leave. We also are inspired, and I have read numerous stories of young men and women who have gone into the medical profession or their journey has mirrored that of Meredith.
JR
Consistency and the best ensemble cast on television. It's rare that a Grey's episode is bad because even if the procedural element is a bit of a flop, the heavily character-driven nature of the series always entertains at some point.
LU
The key is always the cast and the heartfelt stories, but what makes Grey's truly stand out is the ability to refresh itself, I know a lot of people hated seeing Derek die, but I was of the opinion that their relationship had nowhere else to go, while his death provided a lot more emotional material to work with, and got some very strong performances from Ellen Pompeo, even if she has done great work before as well. Also, the way they find new amazing performers to join the team doesn't hurt either and prevents the show from going stale.
SG
Grey's Anatomy continues a successful run because the show has brilliant character development. It's easy to get attached to almost everyone on the show in little time. To top that, they really tug at your heartstrings but manage to add humor to it all, as well. It's the perfect package. Like me, I'm sure most viewers can rotate to some or the other character or situation from the show. It may seem over the top with all the deaths and disasters but honestly, somehow it's still relatable and real. That's why it works. The writers are obviously doing a good job, especially this season with Krista Vernoff back.
3. There is no doubting Grey's Anatomy has had some wonderful moments and scene's over the last 299 Episodes, which has been your favorite and why?
DC
When I asked my fellow reviewers, this question I realized there were so many moments and in fact episodes, it is very difficult to name one.
So, I am going to name two, the saddest moment for me was when Lexie Grey died in the plane crash.
The happiest was Callie and Arizona getting married.
JR
I think the best days of Grey's are behind it, but Seasons 5, 6 and 8 were my pick in terms of quantity of favorite episodes. Picking individual moments is tough given how long the series has existed, but I think the way the series began its 2005 premiere is particularly special, with Derek and Meredith being introduced in almost unparalleled circumstances that set the foundation and tone of the series over its 14 seasons.
LU
This is an impossible decision, the closest I can go is saying: the twisted sisters. Every little scene that built Cristina and Meredith's friendship was a joy to watch and it will continue to be my favorite thing about this show no matter how many seasons are to come, there's just no surpassing that, Shonda struck gold with that friendship and with the casting of both Pompeo and the amazing and so badly missed Sandra Oh.
BS
So many I can't even remember. But I have been watching a lot of old Grey's clips on YouTube after watching the 300th episode last week and the first few seasons are definitely the shows best.
SG
Like everyone has said, it's impossible to pick just one. There are just so damn many. Two that just stuck with me are: Derek's proposal to Mer in the elevator. It was perfect! And the season 6 finale. They pulled off something marvelous with that one.
Was it all you hoped for?
Why do you think it has run so long
I know there are much more memorable and unforgettable moments. Share yours in the comments below.