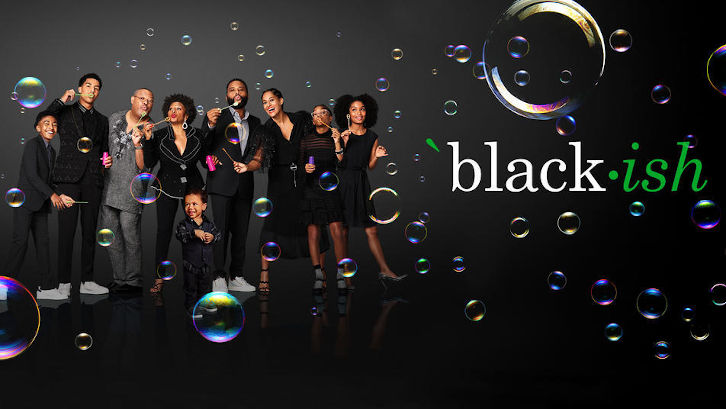 Even the show seems shocked by the twist that occurs in the first minute of this week's episode of Black-ish. When Junior walks into the Johnson house, completely dazed, and mutters that he got expelled, no one believes him. Pops, Diane, and Jack think it's a great practical joke, but an infuriated Dre and Bow confirm the worst. Junior got expelled for hitting a classmate and breaking his jaw.


"It was his chain!" is the answer Junior, Dre, and even Pops all give Bow about the incident. Junior saved up all his money to buy a solid-gold, eighteen-carat chain. It is promptly stolen by a bully. Junior is shaken to the core, especially because that chain was the only thing that had earned him Dre's love. Later, when Dre is trying to come up with something nice to say about his eldest son, all he could come up with is, "My son…had a chain."
Bow is outraged and immediately starts brainstorming better private schools. Pops doesn't understand what the fuss is about and tells them to check the local public school down the street.
Dre explains to the audience that he and Bow aren't just being snobs. They have a good reason to distrust the public-school system. He gives us a brief history lesson about the context of Brown v. Board of Education and the desegregation of America's schools. While it's considered a victory when Title IV is finally implemented, it doesn't last too long. Dre also explains the Supreme Court ruling that overruled mandatory integration. Dre is set on private school, but no one wants to take Junior after the jaw-breaking incident.
Dre's co-workers make it worse. When told about the new realities of Junior's life, they wonder if Dre is sending him to public school as punishment. Josh went to public school in Greenwich, which Dre says doesn't count. Charlie went to a public school that also functioned as a gator farm (I wonder if it was close to Jason Mendoza's Lynyrd Skynyrd high school of
The Good Place
) and was first in his class among the humans. Dre and Bow panic until Pops tells them to just get over it. They enroll him in public school, Zoey tells Junior to bury his cape before attending, and Ruby concocts a scheme to follow him undercover, complete with a "How do you do, fellow kids?" moment.
Meanwhile, Jack and Diane are worried. If this all surprisingly works out for Junior, Dre might send them
all
to public school to save money. All of their research with teen movies has taught them that they do not want that. They play detective and track down a video of the chain-thief having a confidence-induced stroke. Junior was the wimp everyone thought he was. Dre and Bow are ecstatic that Junior can go back, but Junior's decided he has found his home.
Some of Junior's reasons for staying are pretty dumb. He likes that there's real soda in the vending machine and that hot mothers-of-five invite him for foursomes (which he believes are golf outings).
Some of his other reasons are rather poignant. He finds a group of teens who are as into Harry Potter and capes as he is. He won't be the only black kid in school, and he has black teachers. He feels like he can finally be himself.
Bow and Dre agree after talking it over. Just last week Bow was worried about college punching Junior in the face, and this way he is around people of different backgrounds. There's a pretty sweet final scene of Junior talking with some friends about a Marvel movie marathon, which made me realize that, aside from his on-again, off-again girlfriend, we don't usually see Junior around his friends. Maybe this
will
be good. Hopefully, it might inspire Dre to send Jack and Diane there as well. Diane would be ruling that school within half a day!
What did you think of this week's episode? Let me know in the comments!